How To Use Lead Generation Chatbot: Tips To Convert Leads
Due to the growing competition in digital media, marketers are always eager to look for newer lead generation approaches. Chatbots are also a part of that strategy. In fact, the new generation bots are optimized in the way that they can be called lead generation chatbots.
Nowadays, you also have the option to customize your chatbot so that it would likely bring more customer engagement. In research, we found that 55% of businesses that use AI-based chat generate high-quality leads. And because of that, many other companies are also looking forward to utilizing lead bots and increasing their sales conversions.
Tap on Play to Listen-
However, is it that simple to make use of chatbots for gaining leads and conversions. Let's discuss about it in more detail here:
How Do Chatbots Help In Lead Generation?
Basically, chatbots can help you to automate your conversations. Nowadays, many brands are using bots to provide automated responses to the queries of their users. According to a study conducted to check which countries have the top chatbot usage- there comes America first (36%), India (11%), and Germany (4%) on the pie chart. The marketers' obsession with using chatbots is growing more and more. And that is also because it's generating frequent results as well.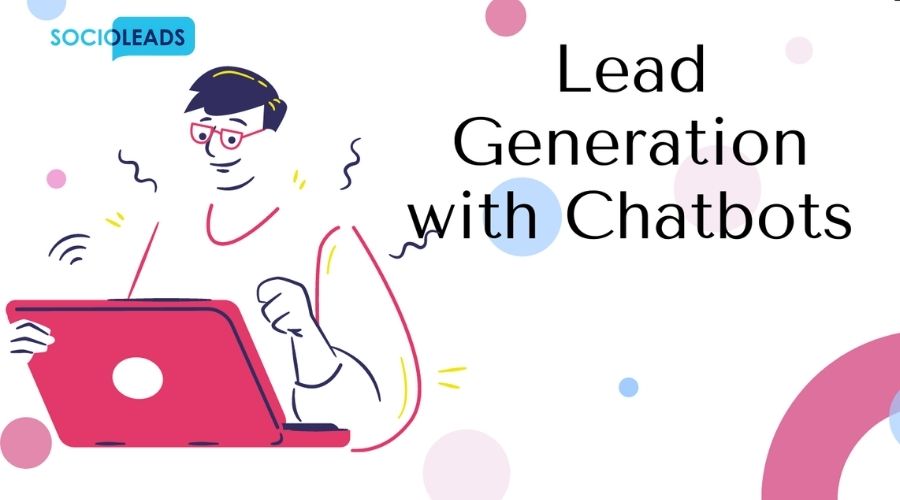 Pick The Interest of Website Users:
Whenever someone visits a website, and if they are interested, they might want to know more about that website. And in that case, having a chatbot on the website can really pick the audiences' attention. A bot conversation should start with a meaningful welcome message. And as the conversation process proceeds, people start engaging with the messages which trigger clicks for conversions.
Chatbot Also Compliment Email Communication:
In the B2B business, automation brings many good opportunities to explore email marketing. Using that, marketers can even target for better lead generation. That is the reason why many marketers consider email marketing as the best option for getting conversions. Along with email marketing, chatbot also complements the same, where B2B marketers not only approach new clients but also engage with them to improve the chances of conversions. It also lets them connect with potential leads that may convert into sales.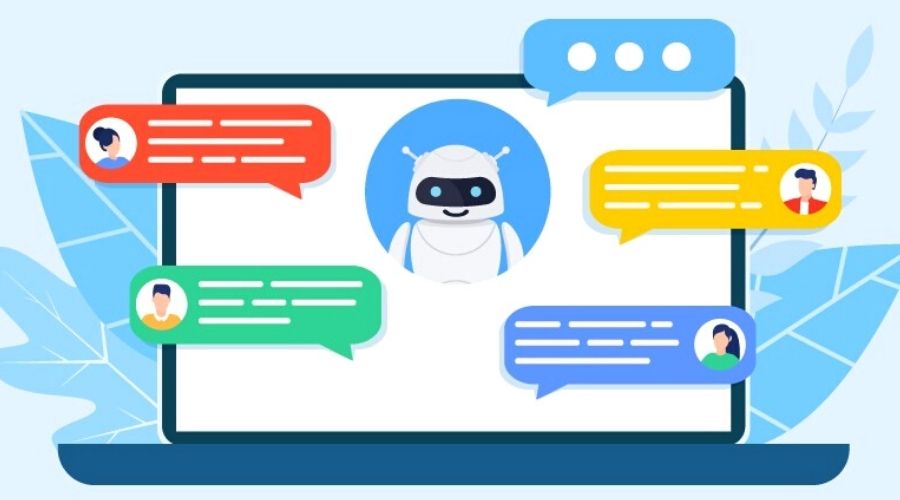 Enhance Customer Experiences:
Nowadays, people want quick solutions to their problems, and it is also the reason why users prefer instant messaging options. Nine out of eight customers prefer chatting on the messenger rather than calling the customer support team. Many large business enterprises are already aware of that, and they implement live chat or auto chat support options in their platforms.
And the results were also quite great. Based on the analytics data report, we came to know that by 2025 more and more marketers will be investing in auto-messaging and chat support features. Its market is going to cross over the figure of $1.25billion dollars. While that's just a prediction, as a marketer, we can't just neglect these numbers.
Increases ROI:
One of the best things about chatbots is that it gets more than what you invest in them. Based on the research, we found that the eCommerce websites using messaging support options on their platform have better sales and customer retention compared to those that do not.
Now that you know about how useful chatbots can be, don't you want to implement the same in your marketing.  If yes, there here you go:
How to Use Lead Generation Chatbot?
There are many marketers who use auto-responder tools with their messenger application, as it really helps them with lead generation. From above as we already know that marketers are also investing more toward AI-based auto messaging tools. But still, a massive number of small business owners and retailers don't know much about that. So we are here to help you with that.
Know Buyers Persona
Being a marketer, don't you want to know what your potential customers are expecting. Nowadays, thanks to the chat support option on most websites, people can easily get a quick solution to their queries. The auto- messaging bots are now capable enough to inquire about the interest of the target audience and accordingly, provide them with satisfactory answers.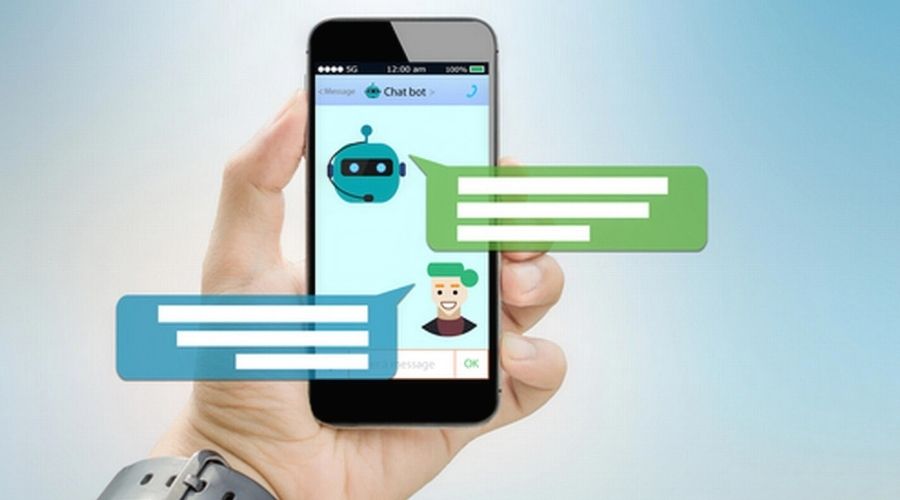 Better Offers for Potential Client
Instant messaging helps you get into the shoes of buyers. And when you know about the client's expectations, you may even try to deliver better deals and offers. That may help you to attract sales opportunities. During the process, when your buyers have a smooth flow to conversion into your funnel, then you may expect them to come back again.
Make Use of Lead Magnets
You can also use instant messaging to create powerful lead magnets. Many marketers use AI-based messaging to connect with their clients and use lead magnets like webinars and ebooks to guide them. Such information grows the knowledge of customers, so they understand more about the best qualities of products and services they want to invest in.
Schedule Appointments Using Lead Bots
During the chat session, people who are really interested may even be ready to take some action. It's just you need to trigger that by scheduling an appointment with your potential clients and making conversions. Without a proper interaction, there is quite a chance that you might be losing some sales opportunities. So to avoid that, you have lead generation chatbots that can automatically offer assistance or sort queries of clients. And those who would like to know more can also get an appointment scheduled to have a direct talk with the support team.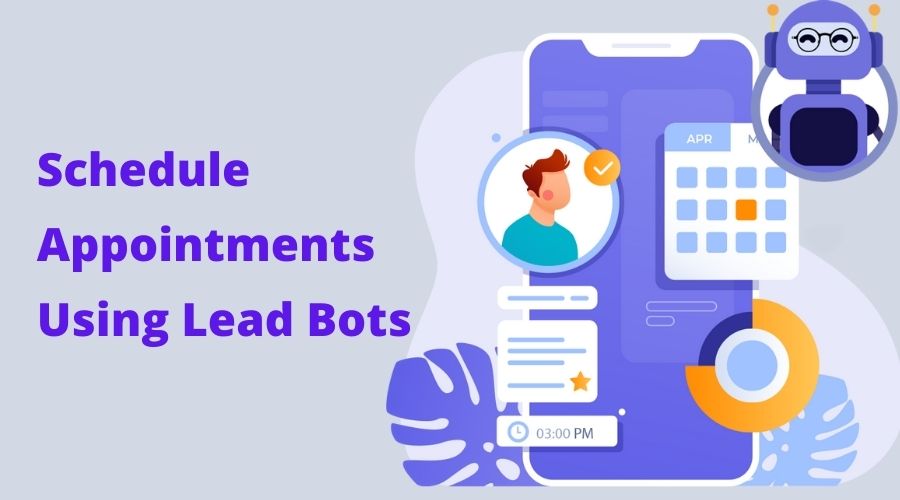 So have you been ready to start with lead generation using an auto-responding messaging tool? Socioleads is the highly intelligent chatbot that you can use to auto-respond to common queries of your clients and engage more with them. It doesn't require any coding skills to use Socioleads, you can even create your own queries and replies accordingly. Also, you may even use this tool with social media to respond to the comments of users and followers.
About Socioleads
SocioLeads is a comprehensive and powerful engagement tool for your brand's messaging and social media presence. Track and guide your prospects through every stage of your funnel. Identify and reinforce weak points to maximize conversion and boost revenue exponentially.
Last Words:
Every eCommerce owner and online retailer wants to attract potential clients to their platform. But so do options that have grown for the people to choose from. Nowadays, people would like to invest in brands that answer their queries. Getting an instant response in the form of messages is surely a good way to connect with such audiences.
Also Read

Socioleads 2021: A Year In Review Of Leading CRM Software

10 Steps To Boost Sales: Create Best Marketing Campaigns For Christmas
What are your thoughts? Don't you think lead generation chatbots are good for your business? Please mention your thoughts in the comments section below.