How To Make Your LinkedIn Banner Stand Out: 05 Best Examples
Here's something that 90% of LinkedIn users aren't doing but that produces incredible benefits for the 10%: Make use of a unique LinkedIn banner or cover photo.
When someone visits your LinkedIn profile, the first thing they see is your LinkedIn banner.
A banner, which appears above the profile's introduction section, can immediately impact the customer's perception of your company.
You are putting in the extra work to create a creative, professional, and well-thought-out LinkedIn banner that sticks out among other profiles and may leave a lasting impression. Even if it seems like a minor detail compared to the rest of your LinkedIn profile.
Hit The
Play

Button To Listen:
A professional LinkedIn banner should convey your goal, cement your brand, and improve the quality of your LinkedIn profile photo at a glance. Want to create a LinkedIn banner that stands out while also communicating your fundamental values and offers?
LinkedIn Banner Size And Dimensions: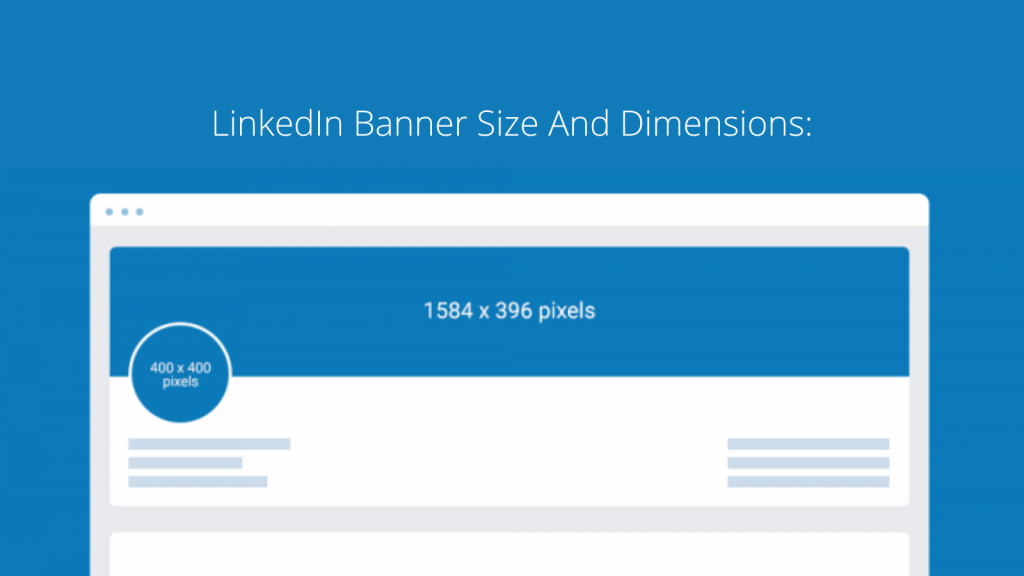 To avoid having your cover photo rejected, make sure it follows LinkedIn's sizing rules when developing and uploading it (and ends up looking great). If you keep wondering what size is LinkedIn banner, we got you covered!
Here are the most current standard banner size for LinkedIn, according to LinkedIn's official image specifications:
The recommended cover photo size is 1584 x 396 pixels.

Cover photos can be any size, but they must always have a 129:8 aspect ratio.

The maximum file size for cover photos is 4MB.

For cover photographs, LinkedIn allows PNG, JPG, and GIF files.
After you've checked all of the guideline boxes, there's one more thing to consider: how your profile looks on different devices.
Depending on the device used to view your LinkedIn profile, it will seem different.
Your cover photo will spread neatly across the page on a desktop, but it will shrink as the screen size decreases. Your profile image will also shift position on mobile devices such as smartphones.
How To Change Banner On LinkedIn?
The backdrop banner is an excellent spot to display your logo if you operate a company. Using an image of your workplace as your background banner or selecting an image of your trade tools are two other strategies to advertise your business on your profile.
Here are some guidelines to remember as you choose and format your ideal new banner image:
JPG or PNG image

fewer than 8MB

396 x 1584 pixels

Once you've chosen your banner, follow these LinkedIn instructions to update your profile's background photo:

At the top of your LinkedIn homepage, click the theMe icon.

Then select View profile.

Click on the background photo and select Change photo to change the current backdrop photo.

Apply the changes.

Save the file.
Get rid of that drab blue gradient banner now! Updating your LinkedIn Background Banner Image is an excellent approach to make your profile stand out and look more inviting. It's simple to update once you've chosen the ideal image for you.
How To Make A LinkedIn Banner?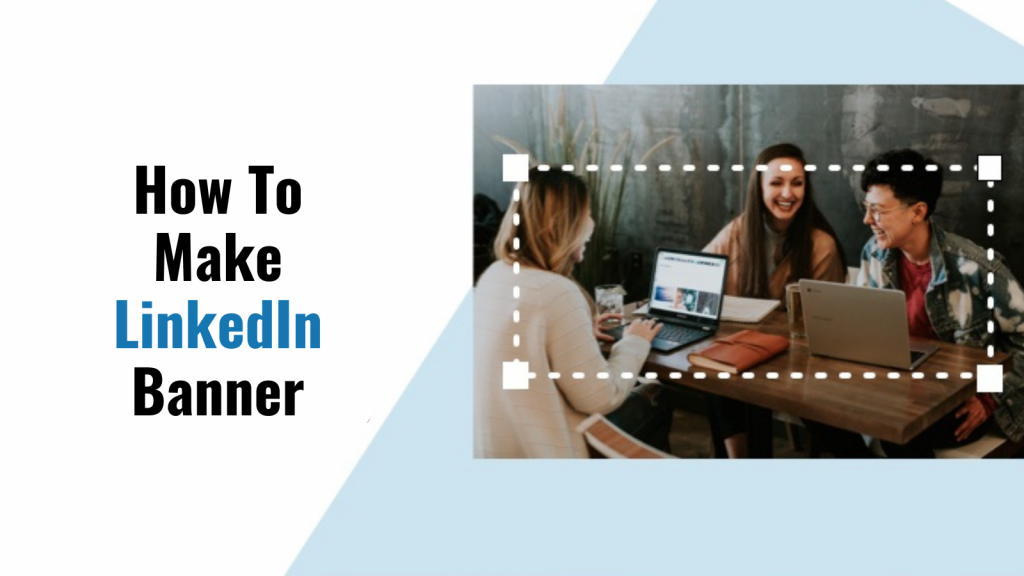 There are a few options depending on your skills, time constraints, and budget. You can do it yourself or hire someone to do it using an online template.
Canva:
With personalized LinkedIn banners, Canva makes it easy to design professional profiles. You can look through their library of ready-to-use templates, which you can customize and improve with your own design choices.
With their user interface, you don't need any design skills; all you have to do is modify the colours or text. Canva has something for everyone with over 500 templates. Whatever your industry or theme.
Upwork:
Upwork is one of the largest freelancing marketplaces in the world. Because of its vastness, it is possible to discover freelancers in almost any field.
In this scenario, a fast Google search for 'LinkedIn backdrop banner' reveals a plethora of graphic designers who may assist you in optimizing your profile.
Visit Upwork:
Catalogue of Projects.
Design.
Designing with technology.
Design for Social Media.
Also, look up the 'LinkedIn banner'.
After that, you can check through various freelancing profiles and portfolios. Look at what appeals to you and go with someone you can trust (read reviews).
Depending on the freelancer, you can expect to pay anywhere from $15 to $100+ for your custom LinkedIn banner.
If you have the time and money, it might be worthwhile.
Fiverr:
Fiverr, like Upwork, is a freelance services marketplace. It may be the best alternative for larger projects or activities needing specialized skills for most businesses.
Meanwhile, Fiverr may be a better option for outsourcing tiny, simple services without spending a lot of money (Fiverr, in general, tends to be cheaper than Upwork). Fiverr might be worth a look for LinkedIn banner designers.
Find a freelancer that catches your attention by searching for a "LinkedIn banner" and filtering your results. On Fiverr, you can expect to pay anything from $5 to $50 for a custom-made LinkedIn banner (far less than Upwork), and you can find some real gold there.
Before you choose, have a look at some of the most popular LinkedIn banner examples for inspiration.
Ideas for LinkedIn Banners to Help You Stand Out: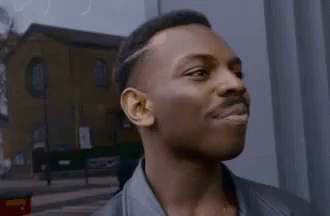 Here are six examples to get you started on LinkedIn, whether your goal is to educate your audience, generate new leads, or grow your brand:
Hootsuite:

This linkedIn background banner from Hootsuite is the first on our list of LinkedIn banner samples. They've decided to use their banner space to promote their Global Digital Event in this situation.
The design is relatively simple because they intended to focus attention on the event's contents rather than creating something too visually appealing and distracting.
They even incorporated a Call to Action to entice folks to sign up: "Save your seat." Hootsuite can increase free event signups from those who visit their Company page this way.
Tobi Oluwule: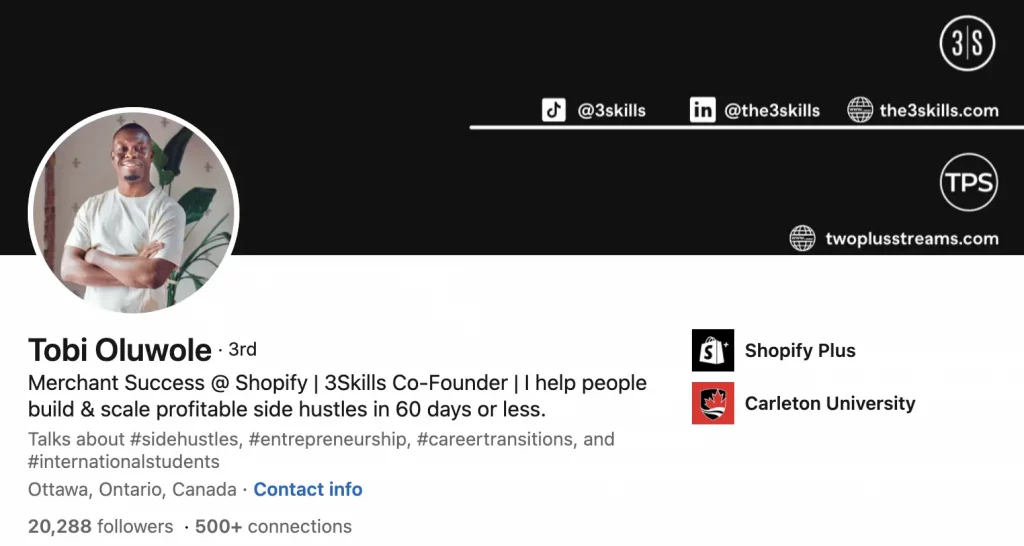 Tobi's LinkedIn banner photo shows how you may use the space to promote your website or other social media accounts. It's simple but effective when combined with his page description and headline.
Squarespace:
Squarespace is a popular website-building platform for both individuals and businesses. Their Linkedin background banner effectively highlights who they are and what they do using a company motto and on-brand graphics.
Sprout Social:

Next, we have this fantastic and highly graphic green banner from Sprout Social, a social media management firm. Unlike Hootsuite, their cover image is not time-based.
Most significantly, it emphasizes the company's value to its clients through its services. Furthermore, the banner blends seamlessly with Sprout Social's logo, increasing brand awareness from when a visitor comes on the page.
Search Engines Journal:

The primary section of the image jumps out in this banner thanks to contrasting colours, which improves brand visibility. The grayscale image in the backdrop of computer usage is still visible, but it is just that — in the background.
What's incredibly unique about this LinkedIn banner is that they're not afraid to advertise their niche.
Check Out Our Latest Posts:
Customer Engagement 101: Why Is It So Important
Facebook Pixel: What Is It & How To Use It?
A Brief Guide To Target Markets With Examples
Wrapping Up:
Now you know everything there is to know about LinkedIn banners, and you can use these to grab the attention of users visiting your profile. And you can use Socioleads, the chatbot and social media auto-engagement tool, to maximize conversions and boost revenue. It is always good to leave an excellent first impression, but what's better is engaging with your customers. I hope it was helpful. If you have any queries, let us know in the comments section below!