9 Halloween Social Media Campaign Ideas To Grow Sales
Come October, shoppers spend their money on decorations, confectionery, and costumes, and brands rush into marketing their services for Halloween. 
Before taking out your Halloween costumes to dance your heart out in a haunted house, call on all the skeletons, witches, and ghouls to ward off your concerns regarding Halloween social media ideas to boost your business.
Read on, for we are giving you some great Halloween content ideas to grow your sales this holiday season.
Odds are, if you are a content marketer, by now, you've seen a share of Halloween-themed content this year. 
Halloween Social Media Campaign Ideas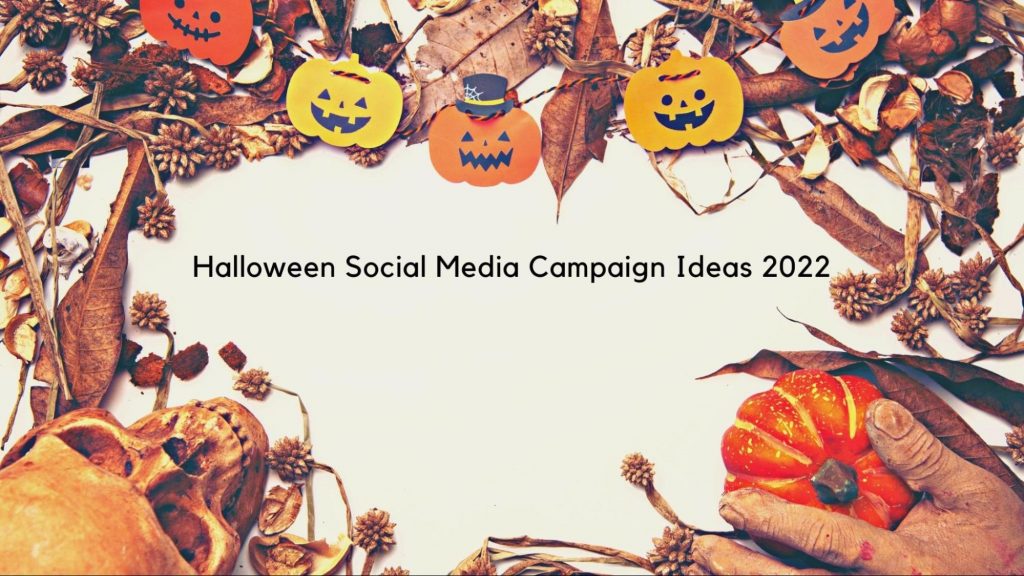 Social media is the best place to celebrate the spookiest day of the year by connecting with your audience to get more traffic and followers by posting spooktacular content!
The best Halloween social media campaign features clever storytelling with a heavy focus on video.
Halloween provides you a chance to be fun and silly to forge closer ties leading a hike in engagement with your subscribers through specific content during this time. 
1. Call for User-Generated Content(UGC)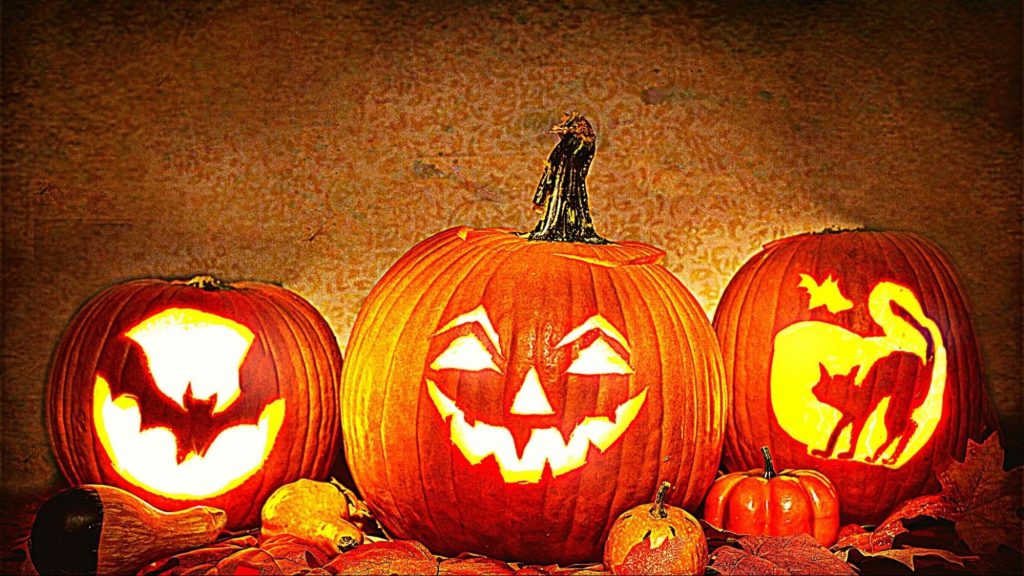 Call for user-generated content to get your current followers talking and participating in your brand promotions. This might be the easiest way to get some great content for your website. 
In fact, user-generated Halloween content can lead to a 300% increase in website traffic.
User-generated content engages people in the creative process leading to customer engagement. People admire stuff that they have created for their brand.
Halloween is a lucrative opportunity to tap into this sentiment by calling out followers to participate in create-it competitions, photo-contest or quiz competitions on your website.
Ask them to create something relevant to your business for Halloween social media campaign post ideas for which the prime reward will be announced the morning after Halloween.
Set a campaign-specific Halloween hashtag and offer fun rewards throughout the competition.
As part of your Halloween social media campaigns ideas, create an Instagram-worthy product and ask your followers to promote it online for you in exchange for some coupon reward. 
These contests can be for best costume, best pet costume, best Halloween recipe, or best pumpkin carvings etc.
 Ask your followers to share their Halloween plans, best costume photos or Jack-O-Lantern carvings.
Even if your products have nothing to do with pumpkin-carving or Power Ranger group photos, jumping into Halloween marketing will expand traffic to your social media profiles or blog.
 Even if you are a software development company, create a buzz around your products by getting people to create short movies or spooky images for your social media campaigns.
For example- Starbucks has set very high standards for everyone to follow when it comes to celebrating Halloween and other occasions.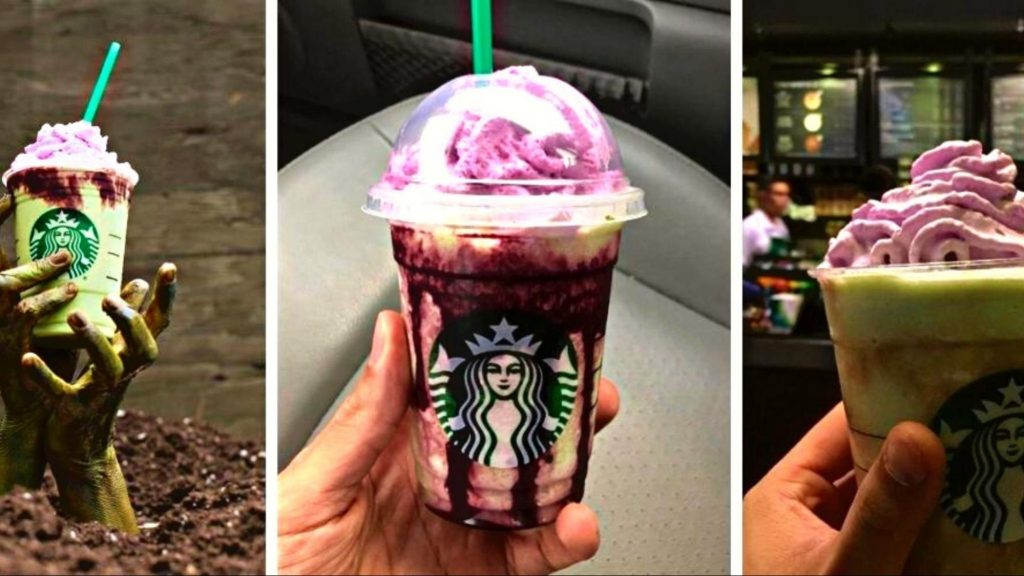 Starbucks did a great job with their Zombie Frappuccino, which people love to give shoutouts – the #zombiefrappuccino hashtag used over 30,000 times proves how UGC content establishes your place in the market.
2. Halloween Interactive Posts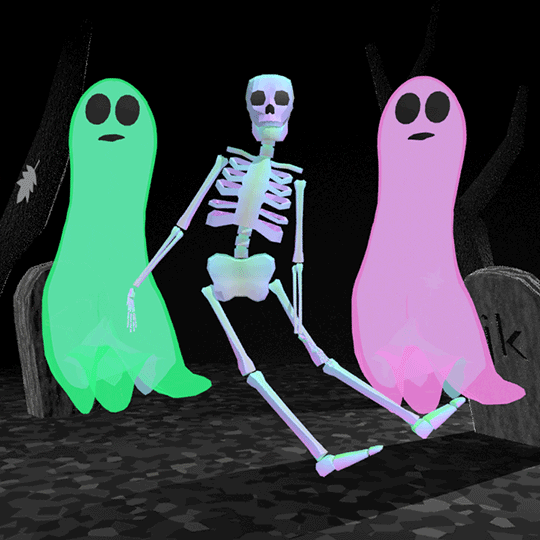 Interactive posts are a unique Halloween social media campaign idea to grow sales through content marketing.
If you're new to interactive posts, it is the right time to dive in.
This form of social media marketing promotes user participation, with 93% of marketers recognizing that interactive content is beneficial in connecting with the audience.
For example-
American Express Essentials created a fun quiz to help people decide their Halloween costume. 
3. Halloween Videos on YouTube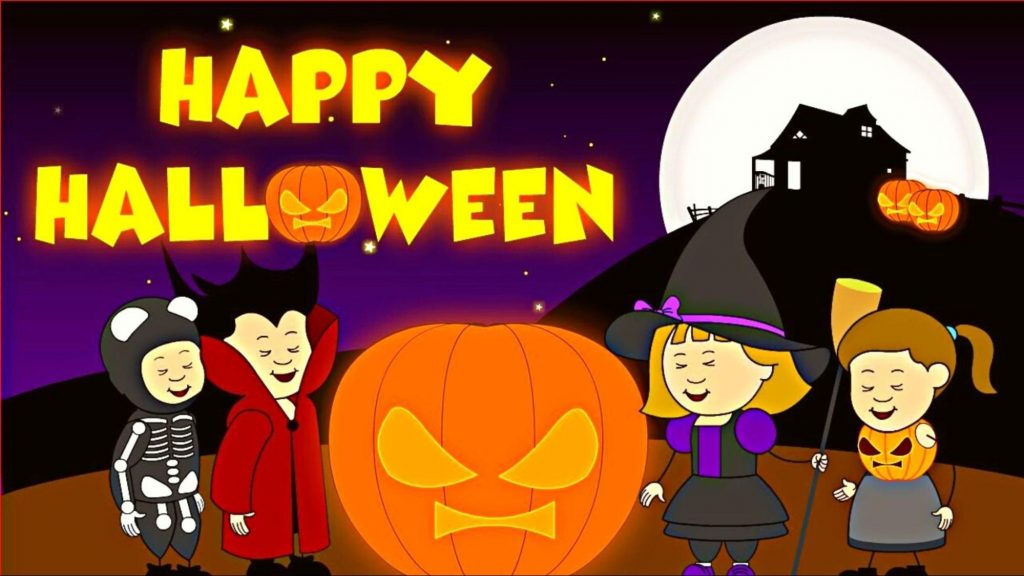 Halloween is a perfect time to create some great visual content for your seasonal campaign.
Boosting customer engagement through YouTube videos uniquely crafted for Halloween is a  sure-fire hit amidst consumers of all sizes.
Even some kid channels make particular Halloween-themed videos during the holiday season, and children love every bit of it worldwide.
Similarly, if you are in the YouTube video-making segment, bring on your creative side and try now this highly successful Halloween social media campaign idea to race up the success ladder.
4. Develop Spooky Halloween Content Ideas for Social Media Campaign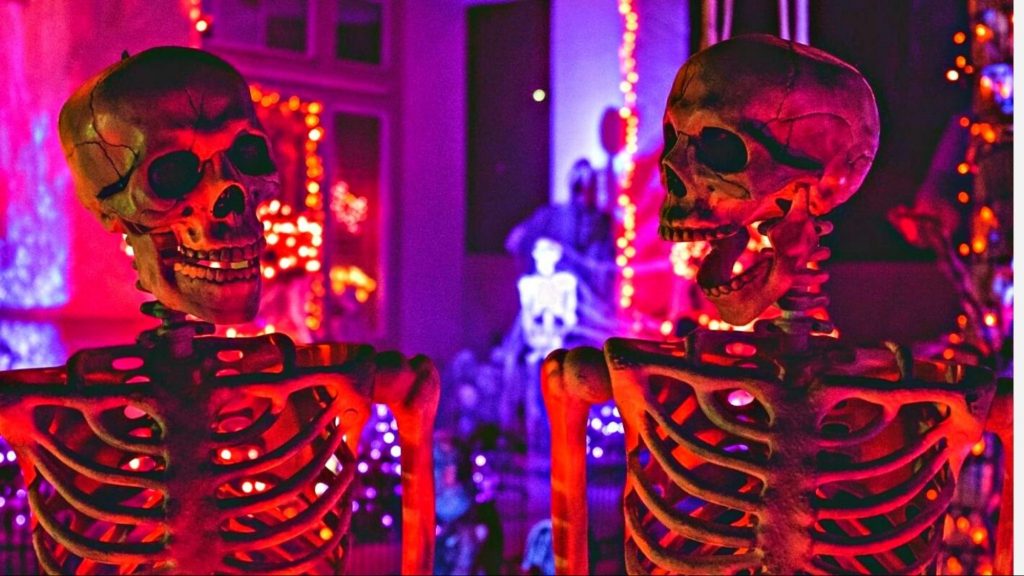 Special occasions like Halloween allow businesses to loosen up a bit and have some fun.
Get creative with "Spooktastic" visual content like images, GIFs, and videos to get into the spirit of Halloween. 
It will help you grab the attention of social media users more quickly than plain text and link previews. 
Here are some fun ideas to approach creating Halloween-themed content for your social media campaigns.
Go wild with Halloween puns on Instagram, Facebook or Twitter.

Pick a colour or theme (monsters, carnival, kid-friendly) and run with it.

Create spooky images and post regularly.

Add fun illustrations to your products.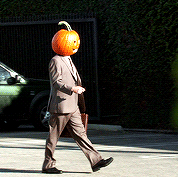 Take pictures of your team in Halloween costumes.
Also Read- How to Create an Effective Content Marketing Strategy 2021?
5. Grow Sales through Halloween Facebook Chatbot Quiz Using SocioLeads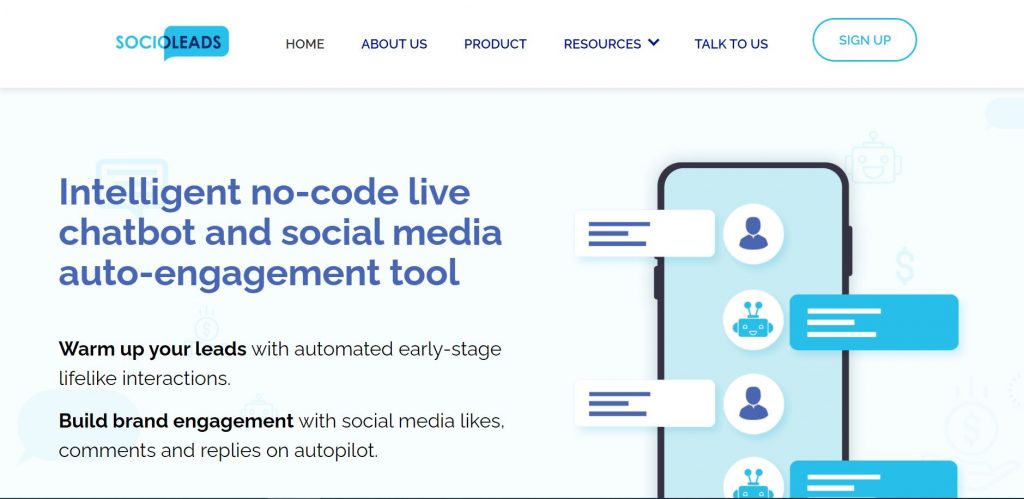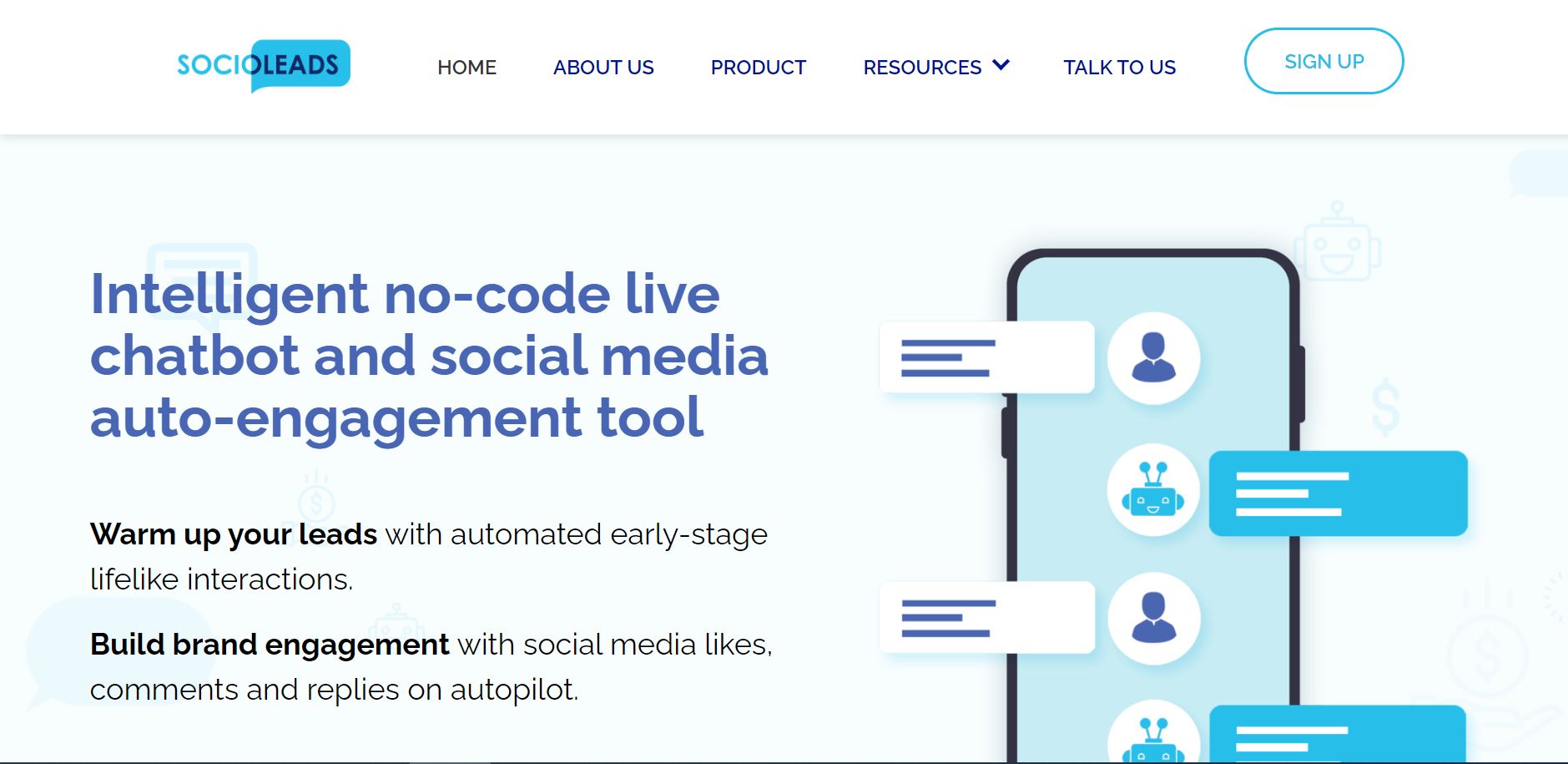 Chatbots are engaging, interactive and fun!
Run a Halloween-themed quiz contest by creating a Facebook messenger chatbot through SocioLeads.
SocioLeads specializes in creating intelligent no-code live Facebook chatbots. Also, it is an auto-engagement tool helping brands build engagement through automated early-stage lifelike interactions with social media likes, comments and replies.
Furthermore, SocioLeads is devoted to simplifying leads-to-sales conversion through their easy-to-understand analytics & reporting features.
Its lifelike chatbot can handle all your initial queries in a natural-sounding manner without keeping your visitors waiting. By the time a live agent takes over, the visitor will be warmed up for sale, expanding your success rate and revenue generation.
Chatbots are a key tool for businesses to help them increase reach, re-engage and increase sales while reducing customer support costs.
And Halloween chatbots offer a festive display of engagement that slays.
Two of the prominent examples of Halloween Facebook chatbot are- 
CryptTV – Video Recommendation Messenger Bot-

CryptTV is a Halloween chatbot that provides you with scary videos and short horror films to watch.
ScaryBot – Scary Meme Messenger Bot-

ScaryBot is a unique Facebook chatbot that provides the user with the best Creepypastas on the internet.
On similar grounds, you can develop a Facebook chatbot or add the spook factor to your customer's experience by creating a scary witch chatbot with a customized horror identity.
The chatbot witch can be the host of a quiz contest during Halloween or it can keep coming in within the Halloween Facebook games as a surprise element to build suspense.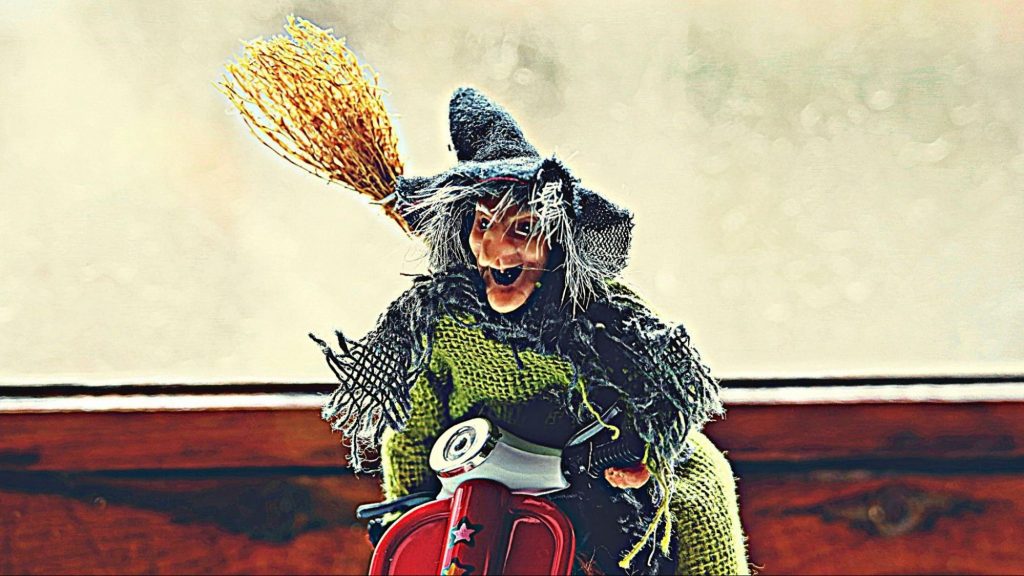 Check this Link Below for Bot Battle, Halloween edition between Pandorabot's Kuki and Facebook's BlenderBot-
6. Run a Halloween Themed Email Marketing Campaign
Halloween is one of the key dates to celebrate on social media to boost your engagement! 
Plan a scarily smart Halloween marketing messages campaign to boost the reach of your social messages by miles.
Your email list is one of your best resources for spreading the word about holiday-related promotions to your existing customers. Send Halloween-themed emails to announce exclusive offers only for your subscribers. 
Let them know that Halloween is looming, rush up, or they may lose exclusive offers.
Use an email series to build up the momentum from September itself, picking up during Halloween to inform them about an exclusive offer, promotions, and coupons.
7. Sprinkle Some Halloween Spirit over Your Google Ads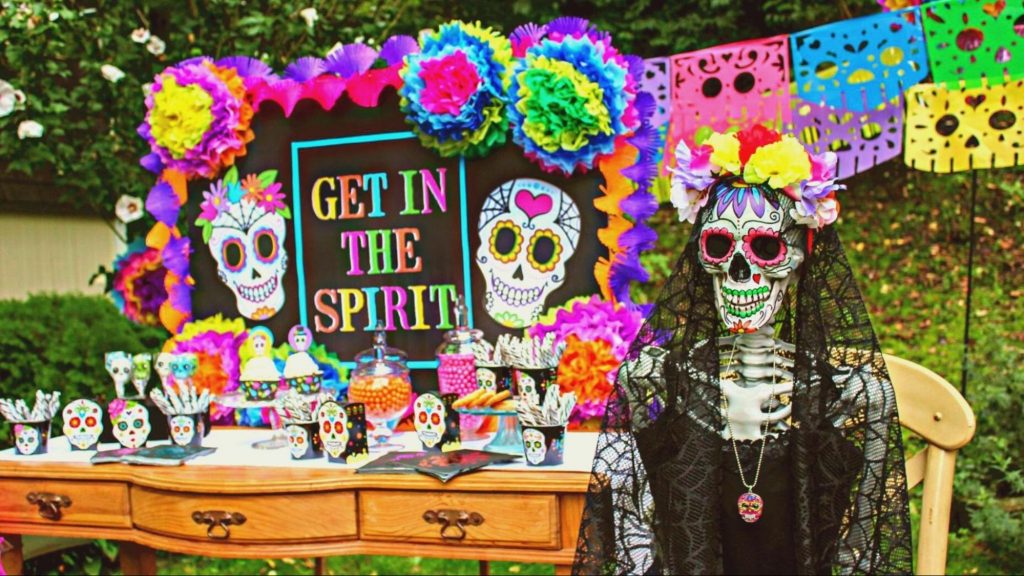 Halloween is also a good time to modify your ad copy for any Google Ads campaigns you are running.
Points to consider when modifying your Google Ads for this Halloween marketing idea:
Do some keyword research

– Although it is expected that Halloween specific keywords could cost more, you should still research some keywords for this event that could relate to your industry. At the very least you might discover some keyword combinations you haven't previously thought of, but you may still be able to target a few Halloween specific keywords for not much more than you usually spend.

Modify your existing copy

– Even if you aren't targeting any Halloween-related keywords, your copy can still be updated to include mentions of Halloween. Try to keep it relevant to your industry.

Promote special offers

– If you have any Halloween promotional offers, make sure these are promoted in some of your ads. Make sure you create a sense of urgency by mentioning the number of days left until the promotion ends, or including the date when the offer expires.
If you're used to running Google Ads campaigns, there's no time like now to try it out so you can start learning what works .
If done right it won't negatively affect your business or advertising ROI, but it may very well benefit you with a bump in sales.
8. Add Ghoulish Elements to Your Mobile App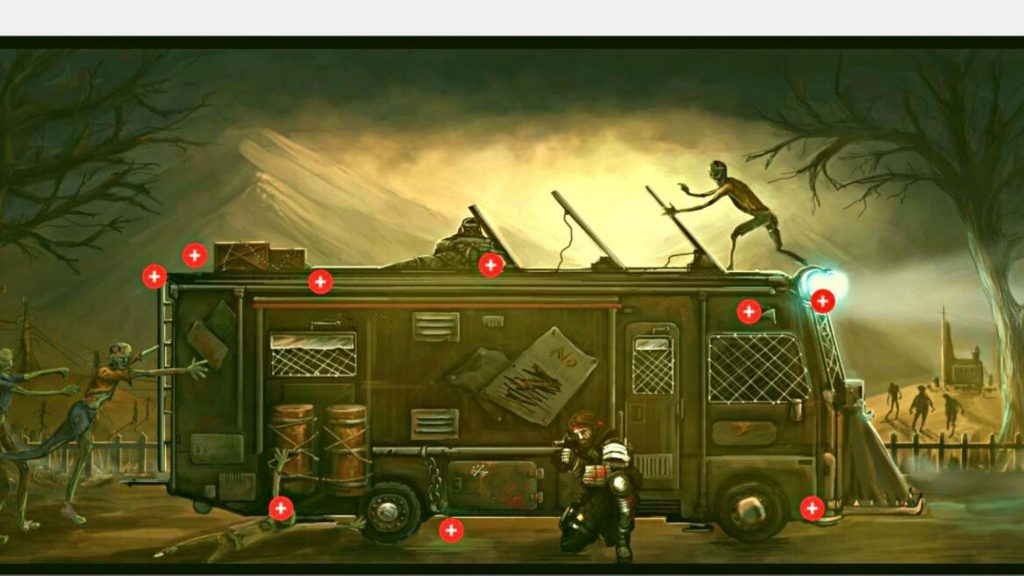 If your business has a mobile app, this holiday season is a good opportunity to add season elements to your app.
A small change to your app icon could help it stand out on mobile devices, prompting users to check the new additions.
For Example- Subway surfers changed the whole theme of the game by adding Halloween elements throughout the application, people admire the changes, and children get excited to see the Halloween pop-outs.
Consider rolling out Halloween-specific offers, promotions, and content exclusively available through your app.
Halloween-themed content that you share via email or social media can also be adapted for your mobile app, along with any promotions you are running.
Furthermore, spruce up your social media profiles by adding a splash of Halloween colour scheme or adding some spider webs and pumpkins. If you have a developer at hand, add the same graphics to your website or app for extra impact ( but don't forget to take them off when the season ends).
Also check Best Halloween Party Playlist 2021-
9. Get the Timing Right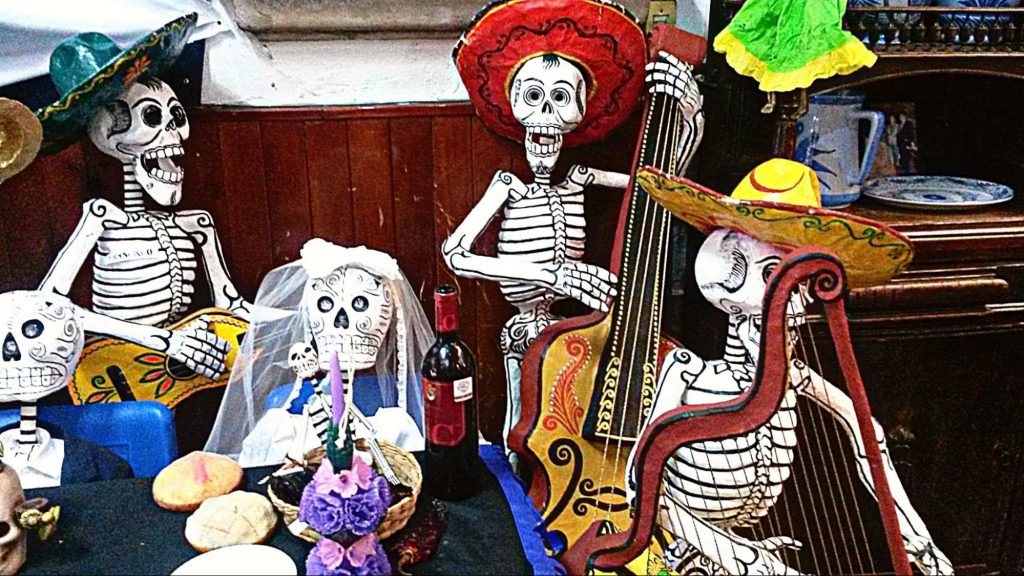 Lastly, but most importantly, start promoting on time.
This suggests that if you are running any special offers for Halloween, they should happen in the last week of October at the very latest.
Launching the offers two weeks before Halloween might give you a little more exposure.
Blog posts, social media content, and email marketing related to Halloween can happen throughout October.
Similarly, your Google Ads campaigns can begin referencing Halloween from the start of October up until the 31st of October.
Spooky End
There are hundreds of ideas floating around to grow your sales on Halloween, but not all are practical, easy-to-complete, and effective in the short term.
So, take a moment, think about the relevance and practicality and then implement.
You might feel intimidated competing for Black Friday and holiday shopping revenue, but Halloween gives you the chance to cash in holiday spending. You can take advantage by creating themed branding, even if you don't sell Halloween-themed merchandise.
It's all about creating some noise with your Halloween social media posts! 
So, spook up your Halloween promotions and create a great social media campaign by following these horrorendous Halloween social media campaign ideas.
Remember, advance all your Halloween-themed content through social media, spot trending #hashtags and enter the conversation. Additionally, always track your performance by SocioLeads to fluff your strategy for an effective comeback next year.
Socioleads is the best Facebook Chatbot builder on the market. Try now–
The best way to find out is to take our no-risk 15-day free trial. Jump right into SocioLeads and try it out with your team. And if you have any questions, reach out to us and we'll answer all your queries.