Social Media Campaigns: Key To Brand Awareness?
Boosting awareness and staying relevant are two things every brand must strive for, no matter what social media platform they select. From Facebook to Twitter, social media campaigns contribute significantly to the growth of a company. Read ahead to learn more!
Social media has had an immense impact on how we as consumers and organizations live our day-to-day lives. We wake up in the morning, check our social media, interact with what we like, go about our day. As the day comes to an end, we love going through our favorite news feeds again before bedtime!
Social media is where everything is in today's world: from top brands to top celebrity icons, everything and everyone is on social media unless they live under a rock or somewhere without an internet connection.
Social Media Campaigns have provided a way for organizations to prioritize resources towards the awareness and recognition of their brands amongst their consumers. Get valuable feedback and suggestions from them, building their marketing list, and identifying their competitors in the market.
Ultimately, social media campaigns have time and again proven to be one of the most effective ways a brand can put themselves out there for their potential consumers to interact with them. In the long run, it results in revenue generation, and in an even longer run, it forms a relationship with the consumer, improving their loyalty to the brand so that they keep coming back for more.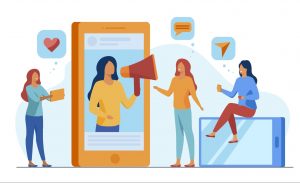 What is a Social Media Campaign?
Simply speaking, social media campaigns are the utilization of multiple social networks to promote your business or any new social media marketing strategy to achieve a set business goal. The differentiating factor between a social media campaign and regular social media marketing lies in the emphasis given to targeting consumers.
The performance of these social campaigns is measured more strictly than the alternative and to achieve a clear set goal. Apart from any other set goal by the brand, the general focus of social media campaigns generally lies in creating awareness about the brand in the market, helping you start building a community online, and ultimately driving sales.
What are the effective ways to hold a Social Media Campaign?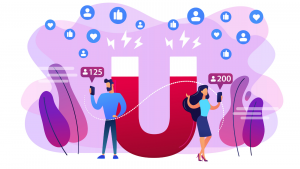 As we have read above, social media campaigns are proving to be one of the most fruitful ways an organization can get started in making its presence known in the market. A successful social media campaign ensures that you get all the information you need while your brand is engaging with its potential consumers through your content. This content is what makes a social media campaign effective. Let's talk about what separates a successful social media campaign from an average one.
Setting a clear goal for the campaign: In its infancy, a social media campaign starts as a basic plan to achieve a goal. This goal must be crystal clear to the brand as all the content required to run the campaign will be determined by the set goal.
Deciding different ways to promote content through available channels: Today, we have several platforms like Facebook, Instagram, YouTube, which serve as a channel between the consumer and the brand. The different ways in which a consumer can interact with a brand may differ from channel to channel as they all work on different types of media.
Keeping a calendar and assigning dates to posts: During a social media campaign, it is necessary to observe the performance of your posts. Different types of content work during other times of the day, and some even work for weeks! It is important to gauge when your posts are getting traction and assign them dates. So your brand achieves maximum traction every time you post from their page.
Include visual content: Visual content supports your social media campaign like nothing else does. It provides a nice change of color and mood and sets a welcoming tone for your campaign. So your consumers get motivated to participate and interact with your brand. Tools like Canva and Adobe Photoshop help you curate such visual content as images, banners, posters for your social media campaign.
Schedule posts: Now that everything is ready and planned, the posts need scheduling according to the calendar that we made earlier. It ensures that all posts reach the targeted audience with no hindrance due to human error so that the social media campaign runs even if there are any problems later.
Timely responses go a long way: Timely responses go a long way: When a brand interacts with a consumer promptly, it shows how much the brand cares about the consumer and makes them feel special. In the long run, these consumers spread the word about the brand's treatment that drives more potential consumers to the brand. These responses have to go in a particular time frame from when the consumer interacts with the brand and helps the social media campaign reach the goal as effectively as possible.
Analysis: Analyzing the performance of the social media campaign is a crucial step in the entire process. It provides insights that highlight the areas with disruptions. This information is vital and points out what needs improvements on the brand's side of the work.
All of this might seem tedious at first, but it gets a lot more fun when you're working with different tools for different social campaigns, which brings us to our next topic:
Is there a key to a successful Social Media Campaign?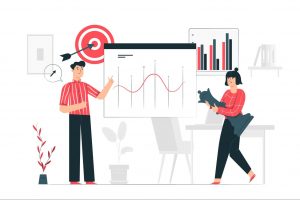 Social Media Campaigns function so that with the help of all the tools provided, the brand can get closer to the consumers and help them build a community with their products. The key to all of this is one thing: Communication.
If the content doesn't communicate through the consumers, it won't yield the desired results. Similarly, communication of the brand with the consumers during the campaign can lead to more inquiries, and eventually, revenue generation.
There are several tools out in the market to help you communicate with your target audience. One of them is SocioLeads!
Successful social media campaign examples are floating around everywhere on the internet! Do you know what do they have in common?
Automation! That's right! Socioleads is here to save your valuable time and effort by automating your social media for you!


Socioleads helps you and your business by responding to your customers on your behalf, so you don't have to. Conversations between a customer and a brand are mostly queries that require generic responses till the customer elaborates. These responses, however generic they are, are still a gruesome task for any human to accomplish.
Socioleads takes that off your hand, so you interact with the consumer only when it's needed. The customer engagement strategies laid out by Socioleads are foolproof and work with different social media platforms with instant messaging throughout the internet.
Customers interact with brands more through instant messaging. They are likely to stick with the brand and like it if their queries get attention on time which is the key in any social media campaign.
Automate social media campaigns with Socioleads by your side! It also answers the age-old question most digital marketers ask: "How to measure social media campaigns?" thanks to its detailed analytics and reporting for you to examine the performance of your campaigns in real-time and make appropriate changes.
Socioleads lets you automate all your responses, so you don't have to spend your resources on a human moderator to sit and respond to all the 'hello's and 'hi's of all the people texting your brand. It leads to a lot of time and money saved on the brand's end, which can be used in some other area where it is needed.
Also read:
How To Create An Effective Content Marketing Strategy in 2021?
Top 6 CRM Lead Generation Strategies To Upscale Your Business
It's not just messages, but customers love it when brands reply to their comments in front of all the public to see and make them feel valued as a customer. Socioleads auto responds to not only direct messages but comments too on your behalf, so you don't have to.
Socioleads will help you in your customer engagement strategies with all the following tools available at your disposal to help you build better relationships with your consumers. They are:
Site Tracking: Socioleads gives you insights on how many people interact with your website to use that information to convert these potential customers into revenue-generating customers.
Automated Reports: It is easy to keep track and analyze if some social media marketing strategy is not working for you. Socioleads provides you with daily self-automated reports of all the interactions made by the AI to see if there's something wrong that's going on.
AI ChatBots: Socioleads provides you with fully programmable AI chatbots to respond appropriately to the right customers.
Automated Goals: Several activities can be initiated upon hitting a certain number of likes, comments, all from Socioleads, and implementation of self-made goals with the simplified UI provided by Socioleads.
Why should you use Socioleads?
Socioleads help you save all the money that you might be spending on customer care. Human respondents scratch their heads and are shocked at the massive number of messages flowing in during a social media campaign on every platform they have on their screen. It gets overwhelming for a single person or a team to keep track of all these consumers.
But at the same time, each one of these consumers has to be treated as an individual as they have the potential to be revenue-generating customers. It's vital to respond to every message, comment, or query that shows up on our page. Socioleads will ease you into customer engagement and ensure that all your customers leave satisfied with their experience. Make sure to check out Socioleads!