9 Ways To Smash Black Friday With Chatbot Marketing 2021
The best season for the retail market is here- It's Thanksgiving! With the beginning of holidays along with Thanksgiving- Black Friday and Cyber-Monday, it brings the shopping season of the year. The brands and retail companies  have been employing various media streams for their marketing. One such channel is text messaging and Chatbot marketing.
As we already know, last year wasn't quite a success for the retail business (of course, due to the pandemic situation). This caused a huge upset in the market, but it has also created new opportunities for online sellers and e-retailers.
In a survey report from Adobe Analytics, we found that there is a 21.5% increase in online sales. The same report revealed that most of these sales are from mobile and tablet users. Now the market has already recovered from that situation, and we may even expect to see lots of sales this year. And it's the right time for retailers to take advantage and bring out the winning piece of the pie.
Tap on Play Button To Listen-
E-Commerce Strategies for Black Friday & Cyber Monday: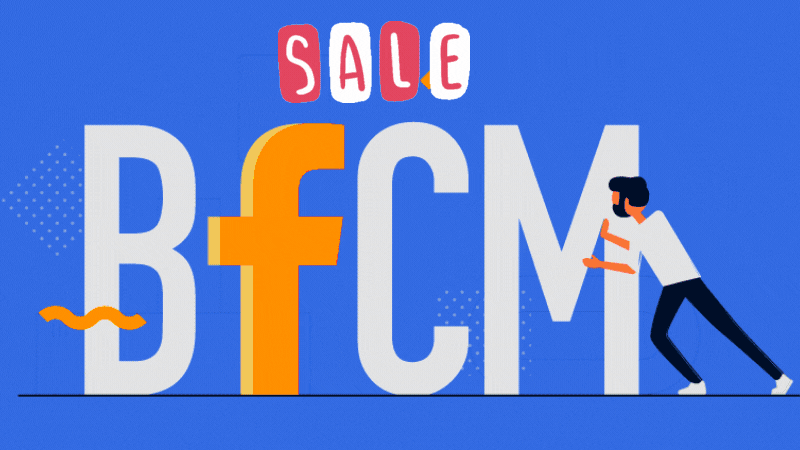 Although Black Friday is known for the biggest sales in the retail market of bricks and mortar, however, now the eCommerce business has been growing at a great pace. Last year, the pandemic badly affected the retail business,  reducing the traffic on physical stores by more than 40%. Still, there was a huge growth in online sales crossing over the figure of $100 billion for the first time in the entire Thanksgiving season. One of the main reasons for such a sales record is – increase in the number of shoppers using mobile devices. It was estimated that chats and text messages have the highest level of engagement and have over 98% of open rates. Isn't that great!
So let's check out the best Black Friday marketing strategies that you can utilize to enhance your sales using text message and chatbot marketing.
Drive foot traffic your store with a small reminder:
Now the pandemic is slowing down- people are ready to visit in-store. Thanks to that, we may expect to see more traffic in the retail business. To grab this opportunity, marketers are using multiple media channels to attract more visitors to their stores. However, it's quite easy to miss an email, and other forms of media accept message chats. Short message reminders are the best way to target your prospective customers, getting them appointments to visit your store and encouraging them to make a purchase.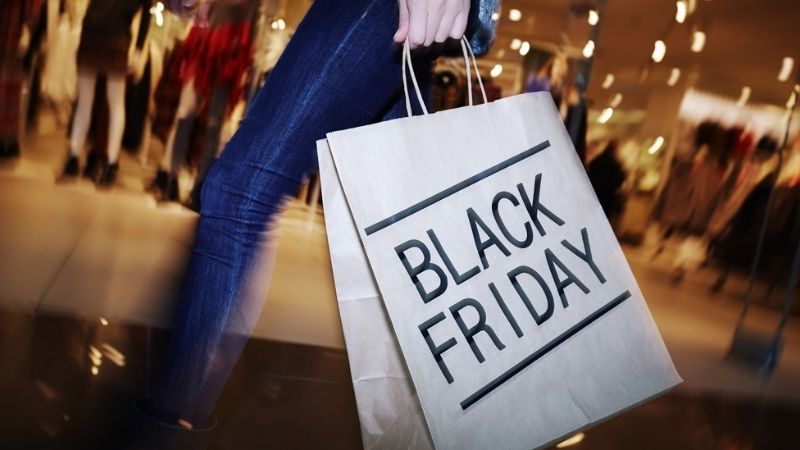 Create a sense of urgency with buy now deals:
Thanksgiving season is the time when every marketer comes up with various deals and offers. And because of the fear of missing out, people also get attracted to such offers and make even more purchases. This season also many brands are coming up with lucrative deals to catch the attention of views. And we can assure you that in the urgency of missing out on the best deals, people would love to buy more.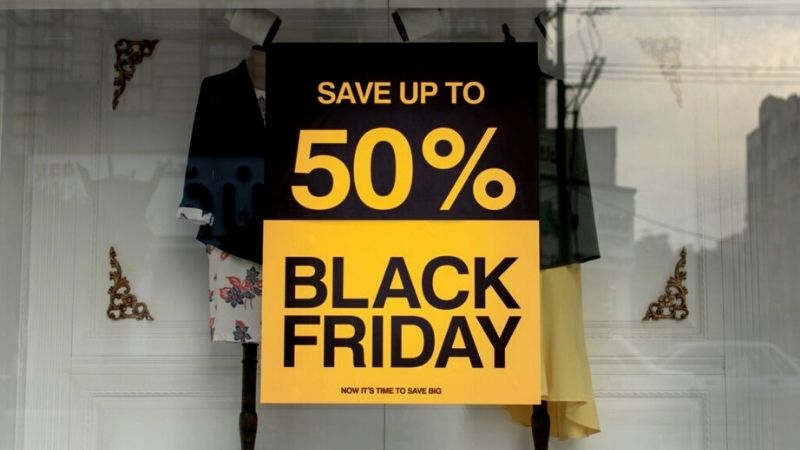 Nowadays, FOMO ads are getting quite popular, as they can get you some quick results. Many industries working in the fitness and wellness business, restaurants, coffee shops, and other establishments are already using such tactics. By messaging their potential customers, they try to get more people to visit their store.
Start early to attract more customers:
You may think- there is enough time to start with your chatbot marketing, but that is not really the case. The time goes by really quickly, as you might already have messages and ads from other brands on Thanksgiving occasions. Many brands try to avoid competition by initiating their Thanksgiving marketing campaigns way earlier. And most of the time, it also helps them to win early sales for their business.
Encourage online orders through quick reminders:
When you see buyers having a list of products in their cart not making their purchase yet, what should you do? Either you can just remind them or even tell them about some other deals on your products and services to avoid cart abandonment. What's the best way to achieve this other than using text messages? It can swiftly help you to remind your customers about the best offers and deals you have. Those who don't want to miss out on the attractive deals will definitely make their purchase and may even get more things in their cart.

Make an emotional appeal with audiences:
Text messages are way more personal compared to any other form of advertising. And usually, people neglect the promotional kind of text in their inbox. But the texts, with an emotional sense of connection with audiences, can do the real magic. Emotional appeals in the chat make never forgetting impression in front of audiences. And it may also help you to form a closer connection with your potential buyers.
Two way messaging to engage with customers:
One of the best ways to engage with your customers is through a two-way messaging option. Potential customers may come up with their queries to find an immediate solution. When people get a quick response from the seller's end, it builds trust for their brand. And people would also come back again to make more purchases. You can also use chatbot marketing to provide customer support services to your clients and take it as an opportunity to build customer relationships.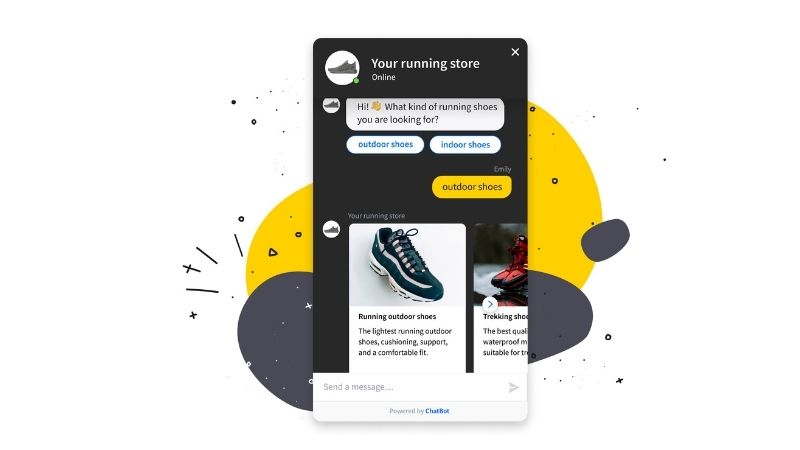 Future preparation for in-store success:
During the BFCM (Black Friday), implementing chatbot messaging is a great idea. As you know, most people do purchase many things on Black Friday and Cyber Monday. They often connect with many brands to get better deals. With chatbot messaging, now it has become easier to reach all potential clients with just a flick of the wrist. Our product Socioleads provides you with auto messaging and intelligent auto-responding features, which makes it an awesome tool for your chatbot marketing on this BFCM. With intuitive UI and a stellar UX dashboard, it helps you grab more leads and win opportunities for your business.
Get more people to chat:
The best thing about using a chatbot is that it allows you to text multiple people at a time. You may even broadcast a similar message to one or more people. Thanks to tools like Socioleads, it has become easier to schedule multiple messages and generate the most converting leads. It lets your messages travel at a scale so that you can further exceed your reach with potential business prospects. Another thing about Socioleads is that it allows you to match exact timing for gaining better visibility. That way, you may expect better engagement and clicks from your text messaging and chatbot marketing.
Wrapping BFCM Chatbot Marketing :
So what's your preparation for BFCM marketing? Many retail marketers and eCommerce sellers have already set their preparation to leverage the most out of this Thanksgiving season. By utilizing the best auto messaging tools like Socioleads, you can streamline chatbot marketing strategies to attain more success and gain more ROI in your business.
Also Read-
Steps to guide how effortlessly you can use Facebook Watch
How To Outplay Facebook Algorithm for Better Marketing Outcomes?