How To Create Facebook Poll On Messenger: 05 Easy Steps
With over 2.60 billion monthly users globally, Facebook is the most popular of all social networking networks. This is a staggeringly large number of people, and it provides an enormous potential audience for marketers.
Even if you only get a small percentage of Facebook users to become your audience, you can still make hundreds of thousands of dollars. Facebook's marketing is massive, with revenue of ads in 2020 over $34.50 billion.
Because more people using Facebook to advertise means more money for the site, they've produced a slew of tools to assist you in making your marketing efforts more successful.
More money is poured back into Facebook marketing due to successful marketing efforts for their customers, which equals more profit for the corporation.The Facebook poll is one of these tools that help to boost conversation with people on your business page.
Hit The
Play

Button To Listen:
We'll go through what a Facebook poll is, why you should use one, and how to create a poll on Facebook Messenger.
What is a Facebook poll?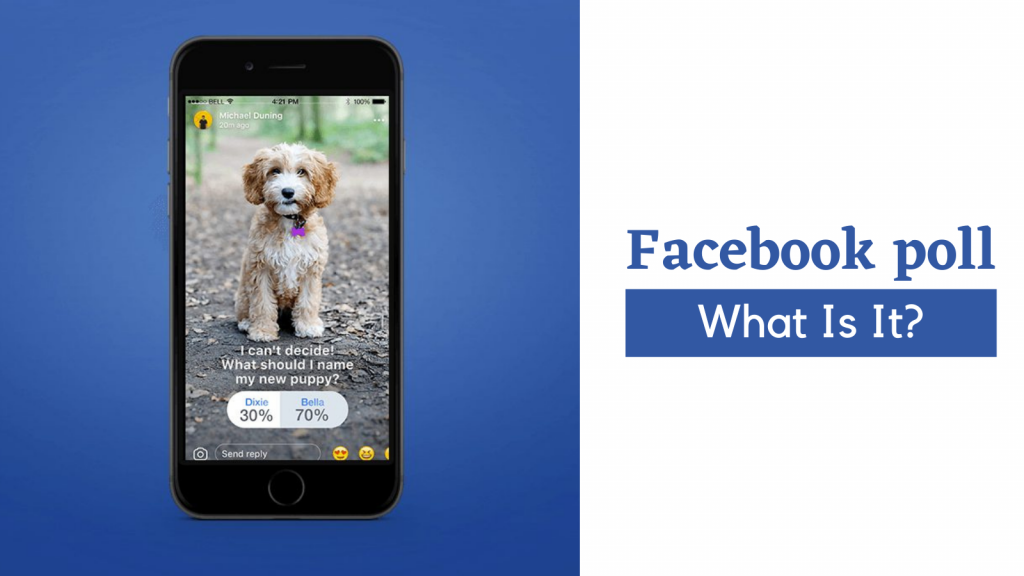 A Facebook poll is exactly what it sounds like: a poll that has been created on Facebook. They can be made on individual walls, pages, groups, and messages. Anyone can also make them with an account, and they are completely free to make.
As you might expect, Polls are a feature that allows you to pose a question and provide various responses for users to choose from in a multiple-choice format.
Members of your group are free to answer the questions by selecting one of the poll options, and if you enable it while creating the poll, they are also free to submit their responses.
The poll results are then tallied when members vote, and if you allow it, members can vote many times. You can also set a poll deadline after which no further responses will be considered.
Why Should You Create a Poll on Facebook?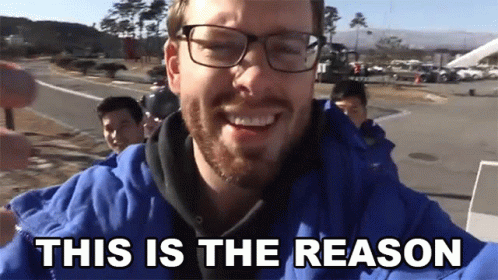 This leads to a straightforward question: Why would you want to utilize them? Why would you pose questions to a group of strangers you'll never meet via the internet unless it's for amusement? Some of the answers to the question are self-evident, while others are not.
Boost Overall Participation:
The more you interact with the members of your Facebook group, the better. Positive interaction equals touchpoints, and the more you generate with potential clients, the more likely you are to close a deal.
People will learn more about what you do and how what you have makes their lives easier if they participate. As a result, you'll be much closer to a sale.
More participation from members encourages other members to participate, resulting in even more participation from your audience.
Find Out What Others Think:
The most obvious benefit of using a Facebook poll is that it allows you to learn more about your group members. Your group is unlikely to consist of a random set of people with no common interests relevant to your business.
On the other hand, members of your group are very likely to be interested in what you're doing. They wouldn't be there in the first place if they weren't. It means they're your target market, and one of the most crucial components of running a business is understanding your potential customers as much as you can.
Results in Real-Time:
Another advantage of this method over regular polling is that the results are available in real-time. You don't have to wait for the responses to be counted and tallied before seeing the results. If something needs to be taken care of right away, this can be quite valuable. Furthermore, the poll results may be viewed right away without sifting through pages and pages of data.
Share Your Findings:
Another advantage is that the results of your polls may be shared with others. This can be beneficial in various ways, such as demonstrating to others results that are favourable to your product and business as a whole.
This can help you create really powerful social proof, which will go a long way toward assisting you in closing a transaction. For example, individuals are more likely to purchase something if they know others have authorized it.
Types of Facebook Polls:
You'll also notice various types of polls to select from. Which tool is ideal for you, like how many other tools you'll come across, is determined by some criteria.
Polls in Facebook Groups:
The group poll is perhaps the most common Facebook poll, and groups are simple to start.
You may easily recruit many people to your group, and members can effortlessly interact with one another. Of course, you can do several things to attract more individuals to join your group, but that's another topic.
Groups are a wonderful way to develop a community around your product and can provide a wealth of information. A poll can be started by anyone in a group, including you, and it's a terrific method to obtain information from your target audience.
Polls on the Event Page:
A Facebook page is not the same as a Facebook group. However, members can still contribute to the group by making comments and engaging in other ways.
However, only the page admins can create new postings on a page. This is useful for keeping tabs on the conversation and informing people about upcoming events such as product releases or gigs.
Polls on Facebook Messenger:
Facebook's Messenger program is extremely popular worldwide because it allows individuals to communicate privately.
While it is most commonly used for private one-on-one conversations, it can also be used for secret group conversations. It also includes several other capabilities, such as creating a poll that is only visible to members of your discussion group.
It's a terrific approach to reach an agreement among Facebook friends or coworkers in a group conversation, especially if the topic shouldn't be disclosed publicly.
Polls on Facebook Stories:
Facebook stories are a terrific way to share photographs and short films with friends and family and may be found on people's pages.
How to Create a Poll on Facebook Messenger?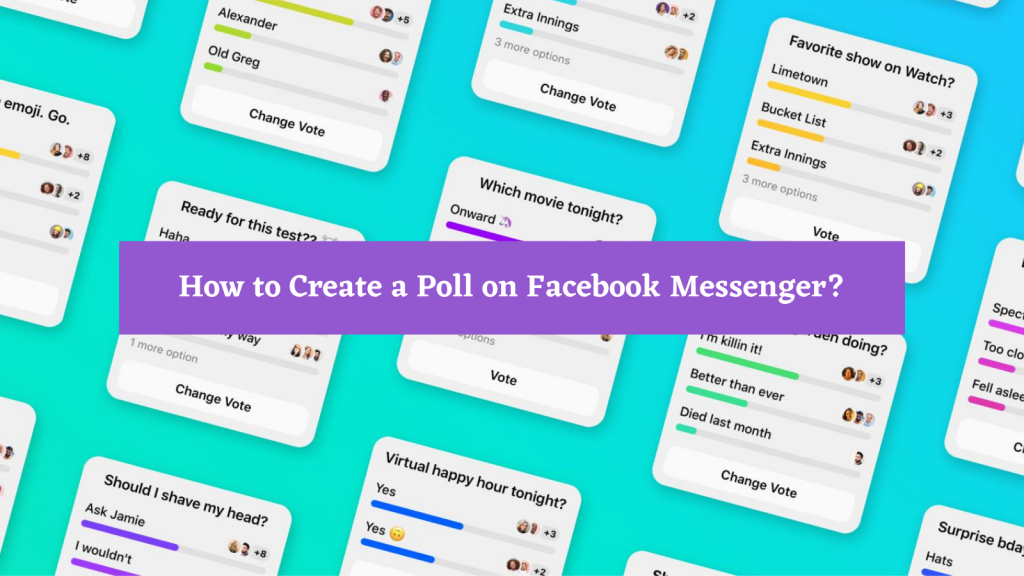 Open the group chat where you want to create the poll and tap the "More" icon in the bottom-left corner (four dots for Android, plus a sign for iOS).

Select "Polls" from the drop-down menu.

In Messenger, type the question for your poll. "Do you support President Duterte?" for example.

Choose your alternatives or respond to your poll's questions. "Yes" and "No," for example. You are free to include as many options as you wish.

After reviewing your poll, tap "CREATE A POLL" to create it.

Many congrats! You've created a poll successfully. Your poll is now open for voting by your group chat members (including yourself). You may also expand your poll by adding more options or responses.
Because your poll has no time limit, it will not expire, and you will be unable to delete or close it. A Messenger poll may only be closed or removed by deleting the entire chat.
Members must hit "VOTE" and select their option or answer to vote in the poll. They have the option to change their votes at any time. Members can also expand the poll's options.
Check Out Our Latest Posts:
Create Beautiful Ad Copies with Facebook Ad Library
Facebook Chatbot- Easy Way to Automated Conversations
Importance Of Facebook Customer Support Live Chat
Final Thoughts:
Overall, Facebook polls are a tool that may be entertaining and beneficial to your business. They're a terrific method to learn more about your audience, and you could learn something that will help you give exactly what they want.