Importance Of Facebook Customer Support Live Chat
Taking the help of Live Chat Customer Service, you may think is easy. But at times, creating an acceptable support service can be difficult. Customer support has an actual chat room with the ability to collect information. Share links that make it a suitable online platform for customers who seek immediate help. 
Nowadays, customers are not interested in more than 10minutes to resolve their queries. In this case, Live Chat can be a benefit to them that can serve their purpose within a few minutes. However, If businesses can explore using live chat on their website, it's crystal clear that they will show better customer service.
Click on the play button to listen podcast:
The Impact of Statistics on the Customer Support Live Chat!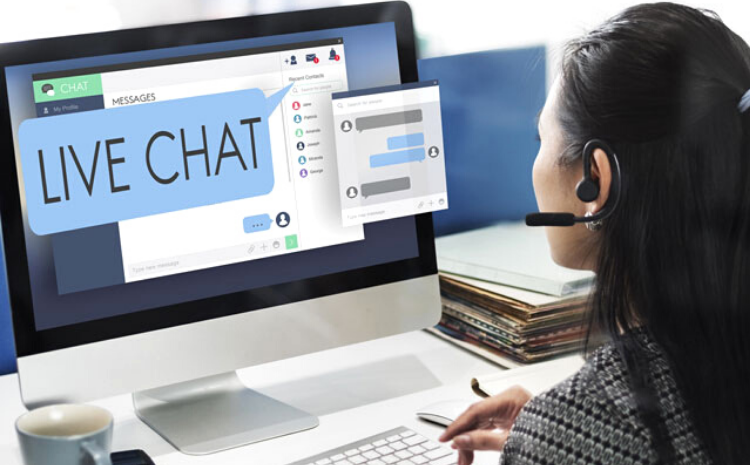 Offering live customer chat as part of your customer service can be a good strategy and a great benefit to your company., but how to utilize this resource depends on your targeted audiences. By offering live chat, companies give customers a way to reach out to them without hassle. The customer is more likely to use live chat because of the potential to sign in and sign out when they need, without being on hold over the phone.
Live chat customer service is a great way to reach customers, Who research or shop on the internet because they don't have to wait to speak with a customer agent.
Why do customers use Personalized Conversations via Chat
When considering live customer chat as a service channel for the customer. It's vital to understand who is looking to use and why. Make sure it's a good fit that gives value to your business before undergoing an implementation. Here are some beneficial factors to look for:
Using live chat is all about no hold time and reply to customer queries. Here are the main reasons for using live chat:
Avoid Hold Times

Convenient

Chat record back up

Multitasking

Can use anywhere at work
What do you understand by Customer Support Live Chat
Live chat support is an online chat app that enables visitors to your website to reach your brand in real-time. It is a messaging platform where customers can chat with customer service agents or chatbots. This platform provides a 1:1 solution to the consumers But also adds a human touch in resolving customer issues.
Usually, companies use live chat software integrated on the website to have text-based queries with their customers using support teams or chatbots, Which helps convert visitors to potential buyers. Product features are explained easily in live chat.
How to create Personalized Conversations via Chat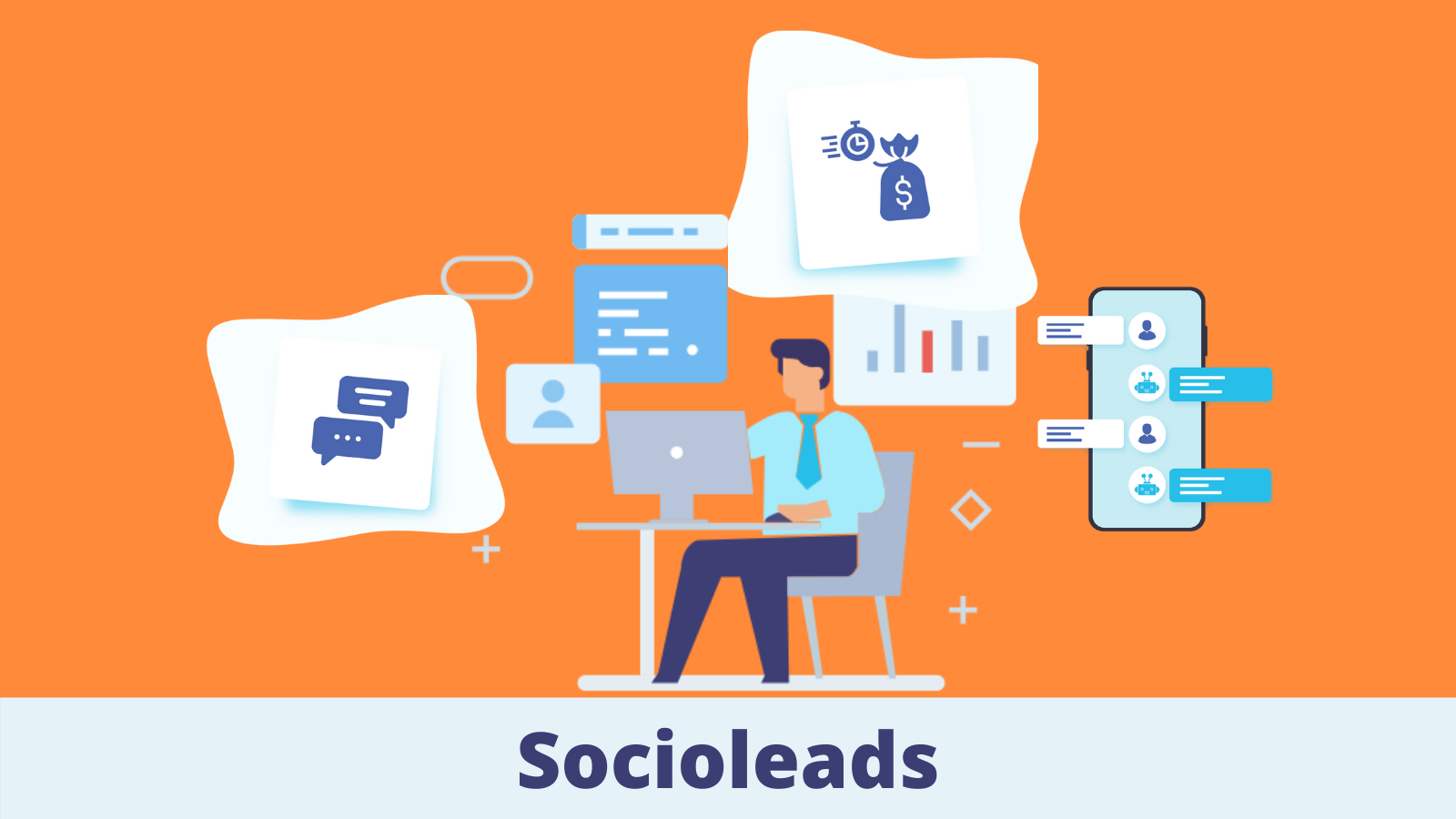 People are buying products and shopping online today more than ever before. They are the reason for the downfall of many well-known offline retail stores. However, many online stores have made a mark and attracted their customers. Companies need to give a personalized touch to live customer chat service. A personalized customer service experience results in a probability to increase the chance of making sales on digital platforms.
In simple terms, customer support live chat is a platform that enables businesses to have real-time communication with their visitors or customers.
Rather than interacting with an agent over the phone, Website visitors can directly chat with agents online.
Using Powerful live chat software, You can deliver customer support live chat to everyone.
For instance, Socioleads live chat software allows you to invite your audience to a live chat and interact proactively.
You can automate the chat messages based on factors like the page they are browsing, returning visitors, and much more.
Why is Live Chat Customer Service Important?
Customer service is a necessary & vital part of all businesses. It plays a vital role in sustaining the customer database.
Two-thirds of consumers are willing to spend more money with product brands that provide superior customer service and interact with the right customers.
Here are some of the motives why live chat support is predominant.
High Response Time
When there is a faster response time, The more leads you to create for your brand.
Be Available to your Customers 24×7
Wanna know how? Well, the invention of Chatbots has made this simple. The response time bags more leads you capture.
But what if you are away from your desk or system? All good live chat software allows you to customize your responses based on questions and personalized conversations via chat.
These bots powered by artificial intelligence AI-powered chatbots can mimic personalized human conversation.
Live chatbots allow you to reply to customer queries.
Increases Customer Satisfaction
Live chat customer service facilities have a lot of benefits to offer to the customers.
Reduced wait time As most of the queries are acknowledged promptly.
In a survey, it was clear that over 82% of customers were satisfied with the live customer chat and shared their experience as compared to just 61% of email users.
Helps Building Long-Lasting Relationship
Over 89% of customers have stopped buying brands with businesses that provided lousy customer support services. To build a long-lasting relationship with your customers, interact with the right customers.
Satisfied customers are less likely to switch to other brands your competition.
Ways to contact Facebook support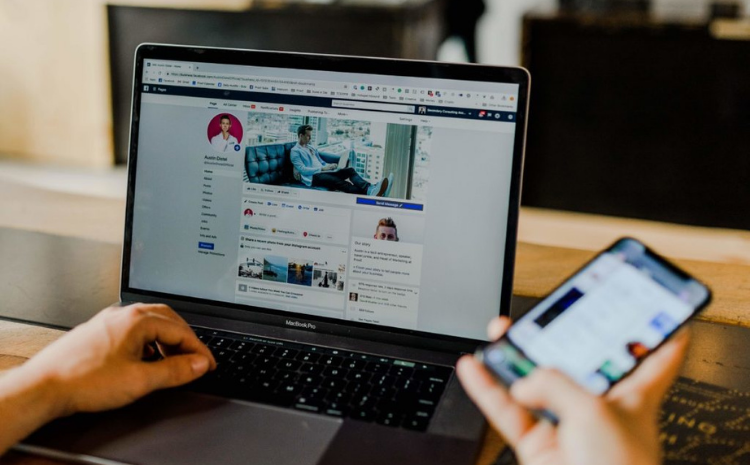 1. Get Help from Facebook Help Center
In many cases, Help centers are helpless. Luckily this is not true of the help center of Facebook, which is functional and updated with knowledge.
Facebook Help Center is a comprehensive resource on the use of the platform, Managing existing and new accounts, rules of using Facebook, security, and privacy.
Facebook users face different issues, so commonly asked questions have ready-made solutions. Upon clicking on a specific point, You will see the solution page. At this point, You may have found the answer already.
It is convenient to navigate through the help center. The site contains a lot of resources, answers to specific issues, and solutions to common questions.
Before thinking of reaching out to other support channels, you should opt to use the Help Center as your first choice. However, regardless of how helpful the Help Center is, it may not have the answer to your queries. Below are some other ways to find the solution in such a situation.
2. Contact support via Report a problem
Only logged-in users can facilitate this option to contact Facebook support. Using this Report a problem option is worth it if your issue is a technical problem. Its found in the upper right corner by selecting the Help and Support button. Facebook allows its users to report their payment problems, broken pages, and that is a violation of rules or offensive content.
Be sure to explain your problem clearly when reporting it, including screenshots. A support ticket will be created and viewed in your account.
3. Contact support via Facebook customer support live chat
Please note that not all user accounts have this feature. There is no specific need for running a support chat. It depends on the number of available support agents allocated to users gradually. Due to fewer resources, chat support was canceled & restricted during the pandemic. Our thought is to describe this method to our users. In most cases, reply to customer queries has a short response time.
4. Facebook live chat customer service test
Live customer chat support has been missing for many years, but now Facebook is testing it. US-based creators can connect Facebook (Meta) support live chat about their issues. It could be anything from a query about a new feature or a security concern.
Facebook is also planning to facilitate live chat support for users worldwide, starting with those whose user accounts are suspended due to Community Standards violations or unusual activity.
As of now, it is unclear if or when this feature will be available to all Facebook users.
Conclusion
High-quality service goes beyond simplicity into understanding what a customer is looking for and helping them get it done.
Live chat support can speed up that process by giving a more personalized conversational style, where skilled support staff can ask a few questions and quickly redirect a customer to where they need to be.
The right live chat support tools like Socioleads will allow you to automate real-time chat support with customized options and a contact point, allowing for many different support occurrences according to the preferences of the customer and the capability of the support team members.
Ready to start chatting? Use Socioleads to merge your communications with customers and add live chat support to your team.
You can read our blogs:
Benefits Of Having Facebook Messenger Marketing
11 Advance Strategies To Increase Sales In Your Business