Benefits Of Having Facebook Messenger Marketing
Facebook Messenger marketing is considered the best messaging application among the four best apps. And based on a report posted on Insider Intelligence, the best four messaging applications like WeChat, WhatsApp, FB Messenger, and Viber app are currently utilized by more than the best four social media networks, like LinkedIn, Twitter, Facebook, and Instagram.
Messaging applications have reached online platforms in response to dynamic customers and engagement. The simplicity of utilizing and tiny content altercation provides for their massive customer base and admires. Social media is not moving anywhere, but when it is all about making bonding and interchanging data, messaging apps grip the lead.
Click on the play button to listen podcast:
What do you understand about Facebook Messenger Marketing?
Messenger marketing is when you support the Facebook Messenger chat network to attach with your users and make new connections. To execute Facebook Messenger marketing, one requires integrating their chat box with Facebook Messenger.
Yes, it is true. After you have connected your chatbot with Facebook Messenger, you can take the help of different assets and strategies to increase sales in your business and also generate new leads.
Why Someone Should Go For Facebook Messenger Marketing

Traditional marketing is simply not performing in such a method. When tools like promotional mailing may have performed well in the past, they become less operative while each business starts working on a similar thing. After a moment, users started avoiding this junk mail.
Additionally, making an email record can be difficult. Not only do the users have to provide you with an email id, but they also need to open their inbox and give permission for a verification email. On the other hand, initiating a Facebook Messenger live chat is less cost-effective. All they need to focus on is content sharing.
Facebook Messenger is now another platform that your business can utilize to interact with consumers and new leads. You can prefer it to advertise your brand, special deals, and discounts and use it to involve your customers.
Currently, it has acquired a massive benefit over other platforms: rare companies have revealed the advantage of Facebook messenger marketing. So, now you can start utilizing it to develop your business before your opponents encounter it.
Facebook Messenger Live Chat or Chat Bots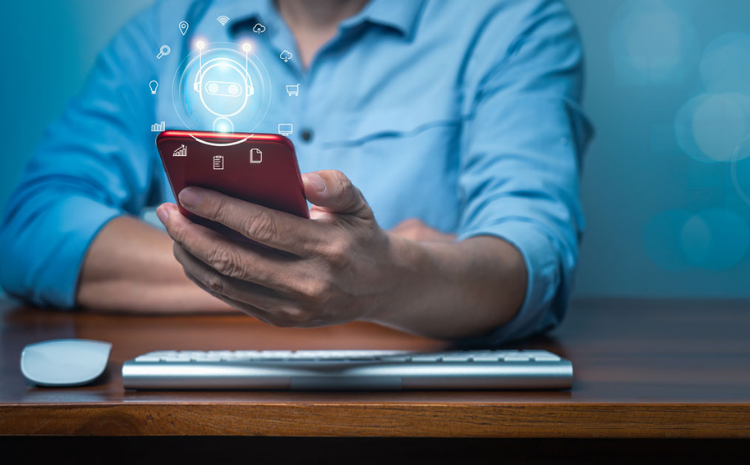 You might have been aware or heard that the crucial segment of fruitful Facebook Messenger marketing is using chat box. It has planned to respond to the most frequently requested queries and it is well known to everyone that Facebook chatbot easy way to automated conversations. When this may appear beneficial, we do not agree at this point.
Before you think of creating a Chat section for your Facebook Messenger, keep in mind that Chat sections need some hard work to set up. The more complexity your business uses as a basis, the more complicated the chat box will be. If you are a company holder, having millions of other stuff, it is not an easy task you need to consider.
That is why the only reason we suggest using Live Chat instead of the chat box. Even if you have various sites and expect your users to stay in touch through the Facebook accounts of all those sites, you can make it easier. 
Only spend in a network that can find all your messenger texts in a single place. Once you have transferred these to a single site, you need to keep a list of these texts and answer them in your free time.
Growing Facebook Messenger Subscribers
Facebook, like other chatting platforms, has a direct anti-junk strategy. What exactly means is that you can easily message a user or your Facebook site explorer if they message you from their hand.
Once they have successfully shared their first text to you through Facebook Messenger, it is obvious to be their opt-in to get messages from your business. You can then start making a new bond with them through this medium.
So, here is the fastest method to get user involvement: inform them that you are giving a special offer for consumers who share a text by Facebook Messenger. When they text, you will have an innovative method to keep in touch with them 
Interesting Facebook Messenger Detailed Information
Advertising on Facebook Messenger is like a new way of success still unfamiliar to most advertisers. But, in the upcoming few years, it is foreseen that its use for marketing will trend high. We will have a look at what the stats have to say:
 

Over 260 million new conversations take place on the Facebook Messenger app daily.

 

Over 1.3 billion people globally make use of the Facebook Messenger app monthly.

 

Over 90 million small businesses are actively using Facebook one way or another.

 

Facebook messenger stats say over 20 billion messages are exchanged every month between businesses and customers.

 

Facebook Messenger has over 300,000 bots in messenger.

 

The Facebook messenger app is one of the most downloaded apps on the iOS store.

 

64% of people who use Facebook are also using the messenger platform.

 

Over 17 billion photos are sent over the Facebook Messenger app monthly.
Well, we have outlined some astonishing ways you can use this messaging app for your marketing.
Convenient & Innovative Ways To Use FB Messenger Marketing For Businesses
Using Facebook, Marketers can take advantage of a wide range of opportunities when using messenger to communicate with customers. Facebook Messenger for business offers a variety of benefits, such as the ones listed below.
Improve Customer Accessibility
No doubt that customers expect brands to answer their queries quickly. Also, no doubt that Messenger services and chatbots let brands respond to concerns quickly. Compared to an inbound phone call.
Along with this, your customer support team can deliver personalized experiences to your customers within a few clicks. 
Use It To Deliver Your Content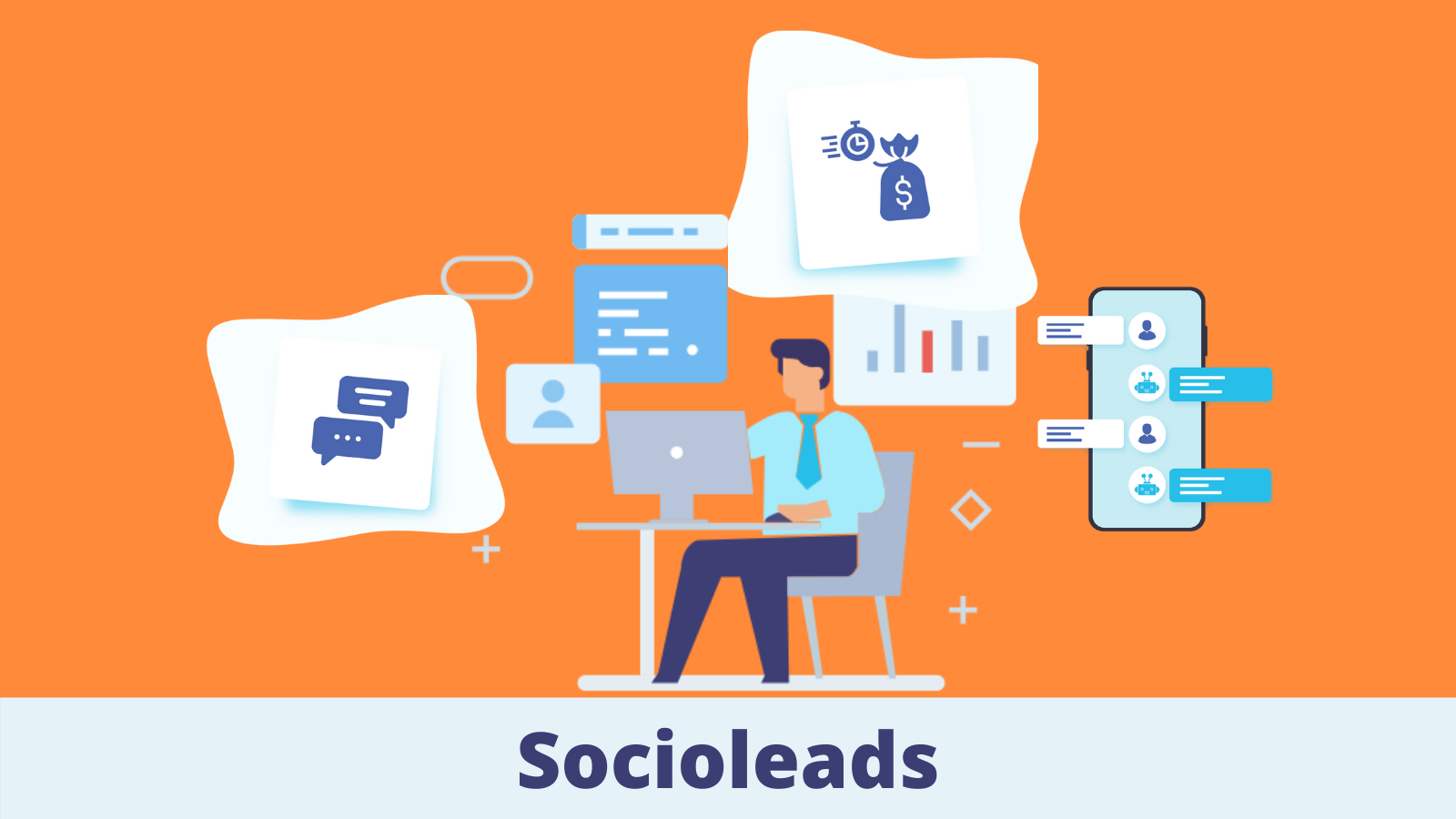 Many marketers know how to promote newsletters, promo offers, new product promotions, and other content. The best way to do this is through sending emails to their prospects.
But what if we told you that using Facebook Messenger is recommended. You will get improved open rates and a higher volume of clicks.
Socioleads is a great use case. They have experimented with FB Messenger chatbot, Rather than sending their content through email. The approach is to send content through Facebook messenger.
Help your customers find the relevant content!
You can use Facebook Messenger to guide your customers, followers, or readers to find the most relevant content for them. 
Whether it's a product on your website or in your store, an article, a Facebook Messenger Chatbot can help you streamline the process. 
Once a customer types a relevant search term, the chatbot looks through your product catalog & provides them with content that matches their descriptions.
Offer dynamic customer support!
Facebook Messenger is an excellent customer service tool and also a powerful pre-sales resource. A potential customer following your Facebook page may not enquire on the public forum.
Messenger provides a platform for such potential customers to ask their questions privately while they think about a purchase. Make sure your staff is ready to give suggestions, answer questions, and guide customers through their buying journey without being too pushy.
Facebook Messenger can also be used to collect personal information such as customer contact information.
Create prominent sales leads
Since its beginning, Facebook Messenger for business has gathered bagged users' attention. It helps brands to generate leads that are sure to convert.
According to a study, the response rate on Facebook messenger is extraordinary, with chatbots asking a series of questions compared to emails.
Keep your followers informed and Updated about business events!
Facebook Messenger for business is a well-built platform for delivering critical information and reminders about your business events to your followers and asking them to sign in. Brands that have been using this marketing strategy with Facebook messenger have seen a higher response rate.
Make your content reach large crowds!
Facebook Messenger has now become one of the most remarkable places for making your content reach audiences.
Sending through email is the platform for distributing content material to the targeted audience, using Facebook messenger, showing an over 242% open rate and 619% higher click rate.
Include messenger marketing for business experts suggest creating a Facebook messenger marketing bot to deliver your content.
FB Messenger Marketing made effortless!

 
It is vertical, so it might be difficult to add Facebook Messenger marketing to the channels for communication in your business that already exists. Between Messenger and Texts, Things can look overpowering. Luckily, a platform like Socioleads can help.
Socioleads integrated with Facebook Messenger. You can handle all of your customer messages within the dashboard, regardless of text or Facebook.
Once a customer messages you on Facebook, You have the option to auto-reply to them and add their phone number, and can see all of your past communication with the customer on a single screen.
You can read our blogs:
11 Advance Strategies To Increase Sales In Your Business
7 Methods To Increase Social Media Engagement