05 Steps To Make Your Go-To market strategy Advance Fast Strides For Businesses
It is a tough row to hoe to launch a new product or enter a new market. It is not an easy thing to cope with: yet, given the present situation and competition, it is certainly reasonable to assume that every business wants to grow and does not want to lag behind. Although growth can come widely from different origins and sources, one common share that everyone focuses on is the quality go to market strategy.
A lack of a solid plan will take you nowhere. Or should I say, you will waste a lot of time spinning your wheels if you do not have a sound strategy in place. But again, how can you analyze or be aware if you are into the perfect KPI or accomplishing larger business goals or not? 
When you know you have got immense competition and deadlines are nibbling at your feet, you only need something to rely upon or need a tower of strength that can ensure you are on the correct path.
For that very reason, you must ensure you are loaded with a crafty, actionable, and compelling go to market strategy. It would not only enhance the chances but will also help them avoid potentially devastating snags and hangups.
There is still more in the line.
You will get to analyze if you are chasing the wrong audience, entering a market too early or too late, or targeting a market with too many comparable products.
So! Are you ready to leverage GTM strategy into your plan? Let us get right into the basics to make it more understandable for you.
What Is A Go To Market Strategy & Why Do You Need One?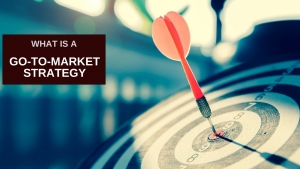 A go-to-market plan is a business tool used by product marketing professionals, managers, and other decision-makers to guarantee that everything is in order. And by everything I meant, from the smooth launch of the products and services to re-launching your company or brand or even transferring an existing product into a new market. 
It is a tactical action plan that lays out the actions you will need to take to succeed in a new market or with a new type of consumer.
And, like you already know, even the best ideas can fail if the implementation lacks perfection. Many of the mistakes and oversights might derail new product launches that can affect your business. Yet, you can avoid it with the introduction of a creative and profitable go to market strategy.
It may align all stakeholders together and set a schedule to guarantee that each and every stakeholder fulfills the stated milestones and results, providing a route to market success that is feasible for all parties.
While go-to-market strategies and product launches go hand in hand, they can also be a pillar of support to explain the particular procedures or steps that a company must take to direct consumer interactions for existing goods.
A creative and effective GTM strategy only follows those businesses that understand the work environment and the target market. GTM strategy should be able to get managed via a system that clearly defines new and existing procedures.
So, are we ready to create a GTM Strategy? No, not yet! There is still something more important that you can not afford to miss out on – The core components of GTM strategy. So, do you know, What are the components of a go-to-market strategy? 
If not! Dive in without putting much pressure on your brain!
Core Components Of GTM STrategy
All go-to-market strategies have the following core components:
1-Target Market –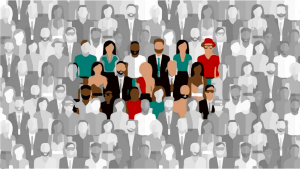 Is it even possible to address the whole market without missing out on anyone? No, Definitely not! And that is why you should have a clear who your target market is. You will need to carefully choose your target market groups by keeping demographic, psychographic, geographic, and other factors in mind. In addition to helping you narrow down your focus, it will allow you to evaluate their pain areas, aspirations, and information consumption habits.
Create buyer personas and identify the ideal profiles you want to target, as well. After knowing your place in your buyer's journey development, you can build personas for prospective buyers. Furthermore, once you have figured out the facts, you can perform product positioning to match the value offered to consumer expectations.
2- Audience And Customers-
The customer's component improves the product or service's specificity and defines the targeted market group based on the information and research gathered during the market definition phase.
To make it more clear, break your questioning down into a few levels. Is it the existing customers that will prove to be the sales prospects? Or, Do we have to seek an entirely new set of target customers to be the sales prospects? Well! As you go through this, you need to decide between these two and focus on who your buyer will be to improve the customer acquisition process. 
Furthermore, the more accurate consumer profiles you can create, the better will be your judgments on how to reach them, talk and relate to them, and finally transform them into your customers.
3- Value Proposition and Product Messaging –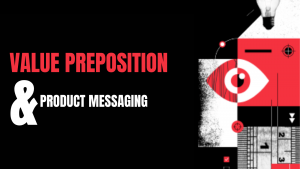 Your value proposition and a clear description of your product will help you position your brand and stand out from the crowd. These are two other key components of your GTM strategy that involves defining the following questions. 
What the product or service is all about? 

What does it accomplish?

How will the target customer be made aware of it?

How will leads be generated, both from existing clients and from targeted markets?
According to a value proposition, customers should be able to see how the product or service is worth more than the money they pay for it and any additional expenditures. Product or services should also stand out from the competition to guarantee that it offers a distinct value. It will give you a clear advantage over the competitors.
4- Distribution Plan – 
The distribution model component specifies the channels or routes that the product or service will take to reach the end-user. Let us again break some questions to make them more understandable. 
How and where will you distribute your product? 

How do you intend to get your products to the people who are interested in buying them?

What is the process for customers to purchase the product or service? 

Would they prefer to work with local merchants and partners or use social media marketing?
Going through such questions might already have you realized that you should not leave distribution to an afterthought. Learning about consumer purchasing habits may help you with the selection of suitable partners and the formulation of a distribution channel mix. 
5- Pricing Strategy – 
How much should each consumer group pay for the product or service? To answer the above question, understand the consumer category you wish to target and their price requirements. Then, decide on an acceptable price approach based on your target market and positioning objectives.
You should also make sure that your price isn't reliant on the expenses of producing or creating the product or service. Instead, the pricing should complement the product's or service's value proposition and market position.
With the tons of tools available in the market, it has become easy for businesses to keep track of the above components of the Go to market strategy. 
Socioleads is one such tool that can fit perfectly for your business. It ensures to take care of each and every minute detail. From lead generation to instant communication to advanced AI chatting, Socioleads has got you covered. Furthermore, it also lets you incorporate automate marketing that involves site tracking, advanced reporting, publishing campaigns, and so many more. 
Create a GTM Strategy With These 05 Steps
1- Identify the Buyer persona you are trying to target: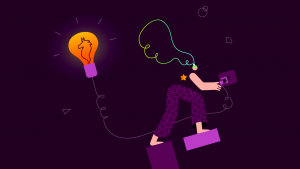 Your product does not have the same value for every buyer. Therefore, the first step to craft a GTM strategy is to identify your buyer personas. The goal is to figure out who your target markets are and who your consumer base is.
Furthermore, the process does not end here. You need to understand and analyze how to reach the target audience and how to use the data acquired to deliver quality service and achieve long-term goals.
Yes, there will be times when you will utterly miss your target audience at the outset. However, focusing on a single consumer will prevent you from constantly adjusting your marketing strategy and product roadmap in response to new personas.
2- Pick Your Marketing Channels:
After you have decided who you want to target, you will need to figure out the acquisition channel that will present you the most return on investment.
The best channel comes up with high engagement of the customers, team skills, and the amount of money you want to invest.
We have tons of options available – SEO, Content marketing, paid advertisements, sales, social media marketing, and many more. However, you know who is winning the race. Of course, it's Social media that reigns supreme in the marketing world.
Social media giants like Facebook, YouTube, and Instagram are the medium to make you reach as close to everyone. And like I already said, Socioleads can help you with what you want. Also, do you know how to automate social media marketing? 
Well! Socioleads is the answer to this question. It offers you tons of features that sum up your marketing strategy and ease your workload.
Lead Generation: Socioleads help marketers scale up marketing and capture more targeted leads from the top social networking platforms Facebook and Linked In. It increases sales with unlimited intent-based leads for no added cost. 
Site Tracking:  Socioleads offer detailed insight to its users. It lets you know how many people visit your website that can eventually convert these potential customers into revenue-generating customers.
Automated Reports: A detailed and automated report is something that makes Socioleads different. It presents its users with self-automated reports of all the visits or interactions to help them analyze if the strategy is working or not.
Keywords: The extensive algorithm of Socioleads lets you search and monitor the keywords or groups that will get you the most suited results in no time. 

Socioleads is the best of all that you will ever get. It will help you make a strong presence in every marketing channel and will help you build better relationships with your customers.

3- Define The Marketing Strategy
This section is all about how you intend to engage with customers, add value, and achieve your strategic goal. When establishing a marketing strategy, businesses attempt to assess their position in the market and create a plan for increasing product awareness among the target market.
This stage may entail experimenting with numerous advertising strategies for the target demographic on multiple marketing channels. The marketing plan should incorporate the following elements:
This step may include testing different advertising methods for the target audience across various marketing platforms. In general, the marketing plan should incorporate the following elements:
Branding

Lead generation

Value props:

Customer journey

Additional content

Sales and support materials

A marketing website
The goal here is to impersonate where your new product sits in the market and how you will influence your customers and talk about it. 
4- Sync With Your Support Team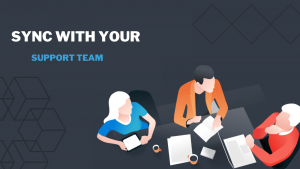 Believe it or not! Nothing ruins the overall experience of a new product or your company like terrible customer service.
Especially when you launch a new product, you can expect messages and queries packed like sardines on your support team. And you cannot afford to lag behind just because of inadequate support.
Make your team ready with whatever is coming their way with accurate tools that can come in handy and automates chats with instant replies to your user queries aptly in one click. Also, create a set of training series to let your new users know how to use your product. Create a set of training series to let your new users know how to use your product.
5- Plan out your success metrics
Every go-to-market plan requires a success measure, which you can use to determine whether or not your product is achieving its goals and is performing as expected or not.
An organization must specify the fundamental objective of the product or service, along with keeping the performance measurement in mind. Make sure the metrics for measuring performance should be relevant, quantifiable, motivating, and simple to track.
Rather than aiming for 100 percent achievement or success every time, aim for 60-70 percent success instead. The goal and idea are to motivate the team and make them recognize the best-case situation.
Also Read:
Social Media Campaigns: Key To Brand Awareness?
Customer Engagement: What Is It And Is There A Right Way To Go About It?
Get Your Product To The Market With A Strong GTM Strategy
The launch of a new product into the market always comes with lots of pressure. It often feels like a do-or-die. While a strong marketing plan may keep you cool and composed, it will also help you maintain a healthy work-life balance and prevent non-stop hustling. The go to market strategy is a broad idea that needs a great deal of thinking and preparation. 
If you put all the effort and time into creating a solid go to market strategy following the framework I just drafted, you will be well on your way to establishing a product or service that solves a problem for your prospective consumers while also making money in the market.
So, are you ready with your Go-to-market strategy? I am sure you are! So go ahead and upscale your market.